Donald Trump's administration plans to withdraw climate change denier and White House senior environmental adviser Kathleen Hartnett White as its nominee to lead the Council on Environmental Quality, the New York Times reported.

The CEQ chief is responsible for coordinating environmental policy across the various agencies that comprise the executive branch. Though the CEQ's influence tends to be a matter of how important the president considers environmental issues, the Washington Post reported Trump has delegated it power to accelerate infrastructure projects.
Hartnett White, who the Times noted has referred to carbon dioxide as the "gas of life," tripped up multiple times in committee hearings and initially denied climate change was happening at all only to then change her stance to say she was uncertain whether it was caused by humans. Hartnett White also could not answer basic scientific questions about the environment, such as which percentage of the world's atmospheric heat is stored in the oceans (93 percent of the excess heat caused by greenhouse gas since the middle of the 20th century, per the most recent federal assessment). According to the Times, she also has a sketchy track record of extreme positions on the environment:

Democrats also assailed Ms. White's writings in which she called renewable energy "unreliable and parasitic," described global warming as "a creed, a faith, a dogma that has little to do with science," and asserted that science does not dictate policy in democracies.
Per NPR, Hartnett White additionally once suggested that fossil fuels were responsible for the end of slavery and promoted a book she co-wrote, Fueling Freedom: Exposing the Mad War on Energy, by thanking fossil fuels for doing "work that we would otherwise have had to do."
G/O Media may get a commission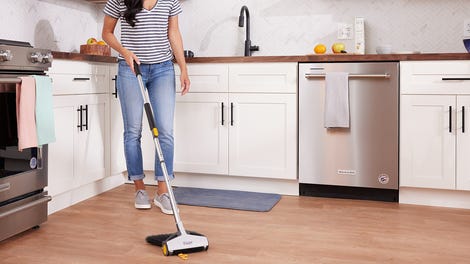 BOGO 50% Off
Flippr - BOGO 50% Off
In other words, Hartnett White is par for the course in an administration that proposed a right-wing radio host with no qualifications become the chief scientist of the Department of Agriculture, or stacked the Environmental Protection Agency with industry flacks and climate change deniers. According to the Post, she was only withdrawn for the CEQ role because the White House became concerned she could not pass muster for a final vote in the Senate, which the Republican Party currently controls—a fate which previously befell Michael Dourson, a toxicologist with ties to industry senators deemed too close to let Trump put him in charge of chemical safety at the EPA.
"A while ago, I wrote that many Trump appointees to science-based positions could be considered to either have deep conflicts of interest, to be fundamentally opposed to the mission of the agency they were to lead or totally unqualified," Andrew Rosenberg, director of the Union of Concerned Scientists' Center for Science and Democracy, told the Post. "Hartnett-White was all three—a trifecta."