As unprecedented flooding from Hurricane Harvey sets off a series of environmental disasters in Houston, the Environmental Protection Agency is shedding hundreds of jobs. E&E News reports that roughly 450 employees are poised to leave the EPA as the organization's lead, Scott Pruitt, pushes for voluntary buyouts, early retirement, and budget cuts.
In April, Trump proposed slashing the EPA's budget by 31% budget in his 2018 fiscal year budget proposal. While the final numbers are unlikely to be quite so drastic, Pruitt also supports massively downsizing the agency, and is doubling down on that vision by offering buyouts and early retirement packages to employees. 362 employees have accepted buyouts so far, 45 are still considering their offers, and another 43 are accepting early retirement between August 31st and the end of September, according to E&E.
As E&E points out, this would bring the total number of employees to 14,428, comparable to Reagan-era numbers of 14,440. The 452 now poised to leave the agency is actually far less than Pruitt's goal of reducing the agency by 1,200 positions.
"We're giving long-serving, hard-working employees the opportunity to retire early," Pruitt said in a statement. "We're proud to report that we're reducing the size of government, protecting taxpayer dollars and staying true to our core mission of protecting the environment and American jobs."
It's rather ironic to see Pruitt applaud himself for "protecting jobs" while announcing that nearly 500 people are leaving his organization. But even if you buy that spin, the EPA is clearly prioritizing Trump's deregulation agenda over an 'all-hands-on-deck' approach to the environmental disaster now threatening hundreds of thousands of people in the Houston metropolitan area.

G/O Media may get a commission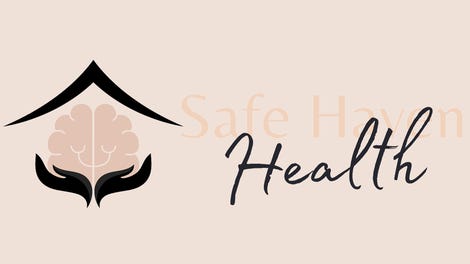 Addiction counseling
Safe Haven Health
Houston is the country's petro-chemical capital, and the flooding has triggered a dizzying list of environmental problems. At least five toxic Superfund sites were breached by Harvey's floodwaters, and several oil spills have been reported. Last week, a chemical plant containing stockpiles of dangerous organic peroxides exploded. Health experts have warned that anything from weed repellant to animal feces to disease-causing bacteria is stewing in the still-lingering floodwaters. The EPA's most noteworthy response so far has been attacking a journalist for covering the ongoing environmental disaster.
E&E reports it's likely a second round of buyouts and layoffs will come next year. Unfortunately, so will more disasters, and an EPA gleefully ill-equipped to address them.

[E&E News]