Looking at my DVR for the coming weeks and things are bleak. American Gods and The Handmaid's Tale are done, Game of Thrones isn't on the air yet, and Preacher and Orphan Black are brutally murdering fun characters and all our feelings. Summer is supposed to be the fun time, when colorful superheroes punch each other and landmarks inexplicably explode in a CG orgy and shows don't take themselves too seriously. Which is why I'm so happy watching Syfy's Wynonna Earp
Back for its second season, Wynnona Earp is loaded with wise-cracking assholes who fight demon monsters. If Buffy were set in the frigid tundra of Canada and not on a constant quest to explore the crisis of teenage femininity it might be Wynonna Earp.
The first season was wildly uneven, skipping from good Lost Girl-like fun to gruesome Hostel-like torture porn—but all of it shot beautifully because apparently Canada is adept at making two things: maple syrup and cinematographers. Ostensibly it's about Wyatt Earp's heir, a young woman running from her past and making a Doc Hollywood-esque return to her hometown which, besides being filled with old family and friends she done wrong, is filled with the revenants of all the people her ancestor killed as a lawman. Now they're zombie-demon-ghost-things killing and terrorizing the town and only Wynonna, armed with her famous ancestor's gun, can send them back to hell.
She also has the help of her sapphic little sister who may or may not be infected with a demon spirit, a man who may or may not be an immortal Doc Holliday, and her secret government agent partner Dolls, who may or may not be a lizard werewolf. It's goofy as hell.
You know those fun Bob Tapert/Same Raimi shows from the '90s like (excluding Xena) Hercules, Cleopatra 2525, and Jack of All Trades? (I exclude Xena from this list because it is primarily a masterpiece.) Wynonna Earp is kind of like those shows in its devotion to being fun. It's also a lot like Lost Girl, whose fun third and fourth (and arguably best) seasons were helmed by the same showrunner, Emily Andras. Like that other excellent Canadian series, Wynnona Earp struggles with tone and wants to provide big drama it doesn't always earn. But star Melanie Scrofano is one of those deeply charismatic and funny actresses that can turn even the biggest struggle of a script into something really damn entertaining. And no matter what tone Wynnona Earp demands, Scrofano gamely delivers, making you want to root for this goofy-ass screw-up trying to do good by re-killing her heroic dead ancestor's ghoulish gallery of murderers.
G/O Media may get a commission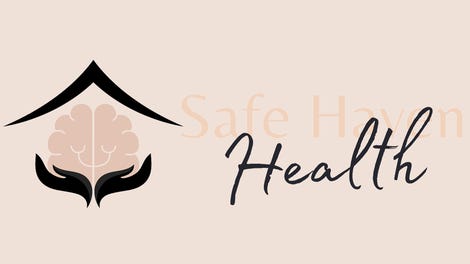 Addiction counseling
Safe Haven Health
And I mentioned this show was ridiculous, right? In the first three episodes of season two Wynnona has: Had a naked fight with Canadian genre TV royalty Rachel Skarsten, hunted down evil demon spiders, and gotten a full-frontal view of a cheerleader that, again, may or may not be infected by demons.
And that's the exact kind of stuff I want from my summer TV.
The first season of Wynonna Earp is currently available on Netflix if you need a quick binge to tide you over, and the second season is airing Fridays on SyFy after Dark Matter (another incredibly fun genre show). If you feel there is a woeful lack of pulp westerns, or just want a goofy alternative to Preacher's pulp Western, than tune in.