So, there's no doubt if you're a fan of Marvel or their movies that you heard the news yesterday - Robert Downey Jr. is in talks to join Captain America 3, kicking off a new arc for the MCU revolving around Marvel's infamous Civil War storyline. Great, right? Not necessarily - and here's why.
Now, don't get me wrong - Marvel has kind of earned a 'can do no wrong' reputation from its fanbase, and considering their run of massively successful movies, it can sometimes be hard to question their approach, as it clearly works for them. But at the moment, even looking forward to the next few years of Marvel's movie slate, a Civil War movie seems like not just a bad idea, but an idea that could have some worrisome implications for the company's recent approach as a whole.
As many have started to note in the last 24 hours since the news, at the moment a Civil War storyline for the MCU just seems logistically infeasible, even when you consider the current timeline for the movies they've announced. The next Captain America film is due just two years from now, and unless something drastically insane happens between now and then, Marvel's movies just don't have the superhero numbers to bring an event as large as Civil War to the Silver Screen. They don't have the movie rights to major players that could be used in the storyline like the X-Men (who largely stood aside in the comic arc - but lets be honest, if Marvel had access to them for the movies, they'd have put them in just for the sake of having more heroes to play with) or Spider-Man. But it's not just that - the MCU feels like it's on a completely different track that doesn't set up Civil War in a particularly good way. Thanos' overarching presence, recently ramped up in Guardians of the Galaxy, as well as the Infinity Gems, are the binding threads of the universe at the moment - are Tony and Steve really just going to start duking it out when there's still Infinity Gems out there to locate and protect? And while we're asking, are audiences really going to take to the idea of Robert Downey Jr.'s hugely popular take on Tony Stark as a government-sided quasi-villain?
G/O Media may get a commission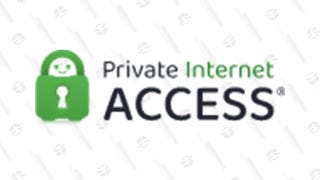 $3 per month
Private Internet Access | 2 Years + 2 Months Subscription
But logistic quibbles aside, what I find most troublesome about the news isn't really concerns about the story itself - it's the fact that it's a story that Marvel have already told before.
Outside of their Movie-verse, Marvel announced not one, not two, but three new comic events that are essentially rehashes of former ones - A reboot of the aforementioned Civil War (confusingly revealed as the news about the movies was breaking), a new version of the iconic Secret Wars crossover, and a mishmash of two different previous events - Age of Ultron vs. Marvel Zombies. It's a bit of a rote cliché for comics to be constantly rebooting themselves and telling the same stories again and again, but it seems almost like a pastiche for Marvel to announce 3 reboots of past event storylines in the space of a week.
This lack of originality is an accusation constantly levelled at Comic book creators, and honestly it's a reputation that's difficult for them to deny sometimes, between almost regular restarts of characters and story progression, characters dying only for them to come back a year later. These repeats are rarely welcomed by readers - especially when the originals like Age of Ultron and Civil War weren't entirely lauded the first time around - While it's unfair to tar all of Marvel's efforts with a single brush, it's also something that they have to be mindful of. Readers don't want to see past stories done again, they want new tales, new paths for characters to follow. Seeing rehash after rehash speaks to a stagnation that no one really wants to see, tired old ideas instead of new and exciting ones.
And that's kind of what's made Marvel's current slate of movies so appealing in the first place. People who were unfamiliar with the characters didn't need to know who they were beforehand, or read a bunch of trades just to understand. Marvel took snippets and characters from the comics, elements of story arcs - a dash of Extremis in Iron Man 3 here, a touch of The Winter Soldier in (duh) Captain America: The Winter Soldier there - but largely left everything else behind in order to take a fresh approach to the source material. Guardians of the Galaxy took Dan Abnett's recent team and basically nothing else from that run, choosing to weave its own quirky tale. Whilst this years Cap movie borrowed elements of the Winter Soldier's story arc from the comics, it married them with the (arguably more interesting) story of SHIELD's infestation by Hydra.
It's even the approach Marvel's big cinematic rivals have taken as well - The Spider-Man and Fantastic Four movies from Sony and Fox have borrowed elements from classic stories, but they've gone on to tell their own tales (admittedly much to the chagrin of many fans of those characters). Christopher Nolan's Batman trilogy did likewise to hugely popular effect - and the closest they got to straight up adapting a Comic story was for The Dark Knight Rises and Bane's Knightfall arc, but even that was chopped and changed enough that it bore little more than a loose resemblance to the original story. Critical malaise or not, Man of Steel should be lauded for doing similar too - taking the concept and offering something new. Whether it worked or not is besides the point, at least Warner Bros. tried.
The fact of the matter is that we don't really know enough at this point to offer much beyond speculation, and that's all there is to what everyone's talking about at the moment: speculation. Who knows, Marvel could advertise this as a Civil War adaptation, but it could end up just being like The Winter Soldier: elements borrowed, but mixed into a larger, original story for the MCU. But either way - a huge, huge part of what's made this boom of comics movies so popular is that it's not tried to mine old stories and just put them up on the big screen. It's been about taking these beloved characters, some of them unknowns, and creating a new story for them, for new audiences to appreciate. The idea of the Civil War writ large on the big screen might be an exciting idea for Comic book fans, but I'd much rather Marvel, DC, Sony and Fox continue to craft new tales for these familiar characters, instead of looking to a rehash of their written past.
---
You're reading Toybox, io9's new blog for all things pop culture. From merchandise to awesome fan creations, TV recaps and critical commentary on the hot topics of the day, you can find it all here!