Get ready for the next generation of wifi technology: Wi-fi 6 (for so it is named) is going to be appearing on devices from next year. But will you have to throw out your old router and get a new one? And is this going to make your Netflix run faster? Here's everything you need to know about the new standard.
Rob Savage on Collaborating with YellowJackets' Sophie Thatcher
A brief history of wifi
Those of you of a certain age will remember when home internet access was very much wired—only one computer could get online, a single MP3 took half an hour to download, and you couldn't use the landline phone at the same time.
Thank goodness for wifi technology then, which gradually became cheap and compact enough to fit inside a router suitable for home use. The first wifi protocol appeared in 1997, offering 2Mbit/s link speeds, but it was only with the arrival of 802.11b and 11Mbit/s speeds in 1999 that people seriously started thinking about home wifi.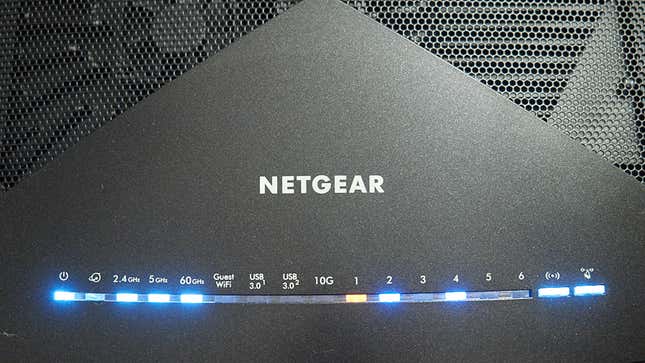 Wifi standards, as well as a whole host of other electronics standards, are managed by the IEEE: The Institute of Electrical and Electronics Engineers. Specifically, IEEE 802 refers to local area network standards, and 802.11 focuses on wireless LAN. In the 20 years since 802.11b arrived, we've seen numerous new standards pushed out, though not all of them apply to home networking kit.
The introduction of 802.11g in 2003 (54Mbit/s) and 802.11n in 2009 (a whopping 600Mbit/s) were both significant moments in the history of wifi. Another significant step forward was the introduction of dual-band routers with both 2.4GHz and 5GHz bands, tied to the arrival of 802.11n, which could offer faster speeds at shorter ranges.
Today, with 802.11ac in place, that 5GHz band can push speeds of 1,300Mbit/s, so we're talking speeds that are more than 600 times faster than they were in 1997. Wi-Fi 6 takes that another step forward, but it's not just speed that's improving.
Explaining wifi technology can get quite technical. A lot of recent improvements, including those arriving with Wi-Fi 6, involve some clever engineering to squeeze more bandwidth out of the existing 2.4GHz and 5GHz your router already employs. The end result is more capacity on the same channels, with less interference between them, as well as faster data transfer speeds.
Turning wifi up to six
One of the most important changes Wi-Fi 6 brings with it is, of course, the new naming system: Using a simple succession of numbers is going to make it a lot easier for consumers to keep track of standards and make sure they've got compatible kit set up. The more technical term for Wi-Fi 6 is 802.11ax, if you prefer the old naming.
Older standards are getting retroactively renamed too—the 802.11ac standard becomes Wi-Fi 5, the 802.11n standard becomes Wifi 4, and so on. Expect to see the new Wi-Fi 6 name on hardware products and inside software menus from 2019, as well as funky little logos not unlike the one Google uses for its Chromecast devices.
As always, the improvements with this latest generation of wifi are in two key areas: Raw speed and throughput (if wifi was a highway, we'd be talking about a higher maximum speed limit for vehicles, as well as more lanes to handle more vehicles at once). Wi-Fi 6 will support 8K video streaming, provided your internet supplier is going to give you access to sufficient download speeds in the first place.
In practice that means support for transfer rates of 1.1Gbit/s over the 2.4GHz band (with four streams available) and 4.8Gbit/s over the 5GHz band (with eight streams available), though the technology is still being refined ahead of its full launch next year—those speeds may, in fact, go up (it's been hitting 10Gbit/s in the lab). Roughly speaking, you can look forward to 4x to 10x speed increases in your wifi.
Another improvement Wi-Fi 6 will bring is improved efficiency, which means a lower power draw, which means less of a strain on battery life (or lower figures on your electricity bill). It's hard to quantify the difference exactly, especially as Wi-Fi 6 has yet to be finalized, but it's another step in the right direction for wifi standards—it shouldn't suck the life out of your phone or always-on laptop quite as quickly.
Refinements in Wi-Fi 6 hardware and firmware should also mean better performance in crowded environments. You might finally be able to get a strong signal at your sports bar of choice, though don't hold your breath. As always, a host of other factors (walls, microwaves, the number of people streaming Netflix in your house) are going to have an impact on the final speeds you see.
What will you have to do?
Not a lot. As is usually the case, Wi-Fi 6 is going to be backwards compatible with all the existing wifi gear out there, so if you bring something home from the gadget shop that supports the new standard, it will work fine with your current setup—you just won't be able to get the fastest speeds until everything is Wi-Fi 6 enabled.
How long that takes is going to depend on hardware manufacturers, software developers, internet service providers, and everyone else in the industry. You might just have to sit tight until your broadband provider of choice deems the time is right to upgrade the hardware it supplies to you (though you could just upgrade the router yourself).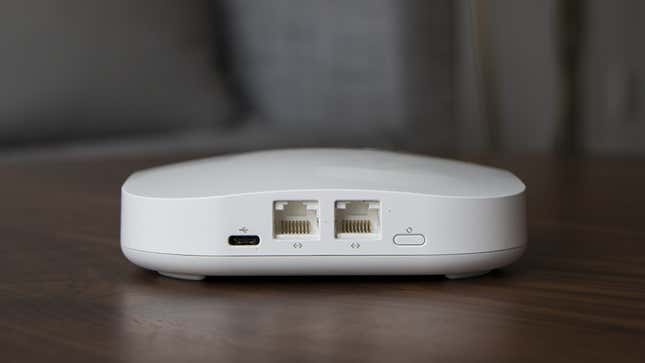 When you're out and about in the wider world you might start to see certain networks advertising faster speeds, using the new terminology, but this rebrand is brand new: We'll just have to wait and see how these new names and logos get used in practice. Would you swap coffee shops for Wi-Fi 6?
Bear in mind that it's also going to take a while for this to roll out properly. When we say 2019, that's the very earliest that fully approved Wi-Fi 6 devices are going to start appearing on the scene, so it might be months or years before everyone catches up. Some early devices making use of the draft technology have already appeared on the scene.
Even if you have no problems with download and upload speeds right now, Wi-Fi 6 is intended to fix some of the pain points that still exist: Trying to get decent wifi in a crowded space, for example, or trying to connect 20 different devices to the same home router without the wireless performance falling off a cliff.
If you think about the number of smart speakers and smart lights and streaming dongles set up in the modern-day home, anything that adds more capacity to the network is going to help. And of course, those faster data transfer speeds don't hurt either.