Sometime next year, HBO is going to start offering HBO without a cable subscription. It's what we've been waiting for, and it means maybe, just maybe, you'll be able to finally cut the cord. The question remains as to how much that'll cost—will it really be much cheaper than a traditional cable package? Let's run some numbers.
First we have to think about what free-range HBO might cost. We don't know—HBO hasn't said a peep about price—but we can always speculate wildly based on the information we already have.
HBO reportedly costs cable companies $7 per household per month, but if you're subscribing to HBO the traditional way, as an add on to your cable subscription, you currently end up paying around twice that. For the sake of the argument, say HBO doesn't mess with the whole password-sharing arrangement it's already pretty chill with. It'll still have to pad the price a little bit to make offering a standalone worthwhile. Factor in that HBO's Nordic standalone is $14 a month, and HBO Go could reasonably be priced at around $15/month while remaining competitive.
It could be more! There's currently a Comcast Internet Plus plan you can subscribe to that gives you high-speed internet + HBO for $50/month. Or it could be less—though that seems unlikely, especially given that the $50/month is an introductory price. So we'll use $15 as our working number.
Now for sufficient TV consumption you'll need Netflix's streaming package, at $9/month for new subscribers. Hulu Plus also costs $8/month for your favorite current network shows. You can also get a bunch of HBO originals (and Amazon's fantastic new Transparent) through an Amazon Prime subscription for $100 a year, which breaks down to around $8 each month also includes goodies like free two-day shipping.
G/O Media may get a commission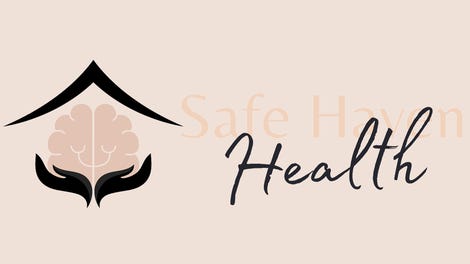 Addiction counseling
Safe Haven Health
Now for some math. Here's the breakdown of what various plans might run you, should you decide to cancel cable and go full a-la-carte:
HBO + Hulu = $23/month
HBO + Netflix = $24/month
HBO + Hulu + Amazon Prime = $31/month
HBO + Netflix + Amazon Prime = $32/month
HBO + Netflix + Hulu + Amazon Prime = $40/month
But let's say solo HBO costs twice that, $30/month, which doesn't sound unreasonable, especially if it's giving you same-day access to new episodes, and/or live-streaming of events like boxing matches and concerts. Here's what that would look like:
HBO + Hulu = $38/month
HBO + Netflix = $39/month
HBO + Hulu + Amazon Prime = $46/month
HBO + Netflix + Amazon Prime = $47/month
HBO + Netflix + Hulu + Amazon Prime = $55/month
Per those hypothetical calculations, the most comprehensive cobbled together streaming package is still more affordable than your $70/month (or more) cable bill. Unbundling internet from a cable TV plan will make the former a little more expensive, but Time Warner has internet-only plans starting at $20, although you'll want to pay a little more for faster internet so you can actually, you know, stream things. Verizon has a plan advertising speeds up to 15mbps for $30/month, and Comcast has a 25mbps plan for $45. Cable alone isn't exactly a steal; cable companies make it more affordable when packaged with TV for a reason. But you're still saving money, especially once you tack on a cheap antenna for your live network TV needs. And of course there's the chance you share log-ins with friends (I do!) which drops the price, too.
It all ends up looking pretty damn reasonable, with a few caveats. ESPN remains the last great holdout to the future of TV equation. You'll also have to pass on live broadcasts of popular shows like say AMC's Mad Men. And while antennas are great, some people live in areas where they just can't get good enough reception to be worth it.
But live football and Don Draper notwithstanding, you'd be getting pretty much everything you could ever want to watch without the bloat of cable and without the high price. And hey, don't forget that the WWE Network gives you all wrestling all the time for just 10 bucks a month.
What HBO might charge—and more importantly, exactly what kind of service it might offer—is purely hypothetical for now. But the bottom line is that next year you'll be able to cobble together a pretty great cord-free content plan for yourself for less than your current subscription. All that's left is the fine print.