X-Men: First Class will have to manage without Hugh Jackman after all. Jeph Loeb knows who won't star in Marvel's TV shows. Crossing universes means some dilemmas for Olivia on Fringe — sexy dilemmas. Plus Tron Legacy, Chuck, and Supernatural!

Tron Legacy:
Here's a new TV spot for the movie:
And these posters show off both sides of Jeff Bridges, among other characters: [/Film]

X-Men - First Class:
Turns out that rumor about Hugh Jackman filming a cameo we reported a couple days ago was probably a hoax after all, and not as well-researched as I thought. According to Fox, the film hasn't started filming in Georgia yet, and since the entire cameo rumor rested on a Georgia cabbie claiming he had driven Hugh Jackman back from a film shoot...well, it looks like 2 and 2 does not make 100 after all. [CinemaBlend]
G/O Media may get a commission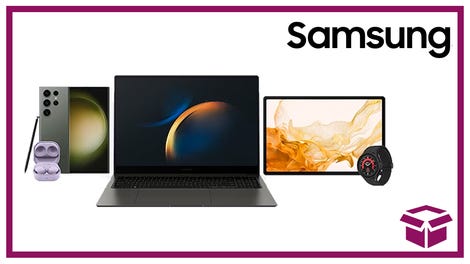 24 hour deals
Discover Samsung - Daily Deal
Harry Potter and the Deathly Hallows:
Here's a new video from the set of the movie:
Click to view

The Green Hornet:
Director Michel Gondry addresses the skepticism surrounding Seth Rogen as the lead:
"Everybody has their own vision in their mind, so when you put somebody like Seth in the character, of course it's going to surprise some of the people who have an idea of who the character should be. But I could quickly see that Seth was taking his character very seriously, though he's funny of course — the movie is funny — but we were not making a [spoof] of this genre. The stakes are like they are in any of these types of movies, and the action is very strong. But what I like about Seth is that he's very human, he plays this lack of confidence that I found touching and could identify with. It doesn't make him the typical superhero."
The Voyage of the Dawn Treader:
A few new images are out: [IGN]

Fringe:
Here are all five sneak peeks for the next over there episode, "Amber 31422":

According to show runners Jeff Pinkner and Jeff Wyman, Olivia and her alternate counterpart won't have a physical confrontation for quite a while. Peter really does think this different Olivia is "his" Olivia, and he assumes the changes in her character are just a result of everything she's been through recently. Also, the two characters definitely did just have sex, and this will present Olivia with the dilemma of what to make of an affair between her boyfriend and what is essentially herself. There's also an Observer-centric episode coming up. [E! Online]
And here's an interview with Anna Torv, John Noble, Lance Reddick and Joshua Jackson:
Chuck:
A promo is out for episode 8, "Chuck vs. the Fear of Death": [SpoilerTV]
Here's a quickie synopsis for episode 9, "Chuck vs. Phase Three":
Sarah, Chuck, Morgan and Casey head to the jungles of Southeast Asia when The Belgian (Richard Chamberlain) tries to learn more about the Intersect; Ellie and Awesome try to decipher a secret her father left behind.
Supernatural:
Here's a bunch of new set photos from episode 11, "Appointment in Samarra". [SpoilerTV] [gallery 5680065]

And here's a couple more: [SpoilerTV]

The Event:
A ton of new photos are out for episode 7, "I Know Who You Are": [SpoilerTV]

Here's a quick synopsis for episode 9, "Your World To Take":
Sophia sets a trap after discovering dissension among her people; Leila and Sean investigate Samantha's kidnapping and try to evade Dempsey (Hal Holbrook).
Marvel TV:
Jeph Loeb makes it quite clear that, whatever TV shows they do end up making, they won't overlap at all with what's going on in the movies. So if a character has appeared in a Marvel movie, don't count on them showing up on TV. [Newsarama]
Terra Nova:
Steven Spielberg's time travel drama has completed casting, as British actress Christine Adams has joined the show as Mira, one of the more tough and battle-scarred members of Terra Nova. You might vaguely remember Adams as the journalist Cathica in the Christopher Eccleston Doctor Who episode "The Long Game", her role on Pushing Daisies as Simone Hundin, or her super-quick bit part in Batman Begins as the secretary that Bruce Wayne playfully teaches how to putt (that last bit sounded wrong). [Hollywood Insider]
Additional reporting by Katharine Trendacosta and Charlie Jane Anders.