Internet of Things devices are notoriously insecure and webcams are among the creepiest targets for hacks. A woman in the Netherlands recently learned just how disturbing these vulnerabilities can be, capturing footage of a home webcam that started tracking her movements and speaking to her in a sinister, unfamiliar voice.
In a Facebook post, Rilana Hamer recounted how the real-life horror story unfolded after she bought a webcam on a whim from a Dutch discount store called Action. Hamer thought the device would be good for keeping track of her puppy while she was away from home, but in the end she was the one being watched.
According to Hamer, the trouble began when the camera started moving on its own a month or two after she bought it. "The camera went back and forth," wrote Hamer. "All of a sudden, I hear a rumble.. I'm going crazy?! No.. I walked there, the camera turned my way, and I heard, 'bonjour madame.' I moved to the left and right, and the camera came with me."
"Full of fear," Hamer unplugged the camera and shoved it in a good old-fashioned, unconnected box. Later, she was discussing the incident with a friend and decided to pull the device back out and record what it does. Pretty soon, the voice returned. "Hello, do you speak French?" it asked. Hamer eventually flipped out at the intruder, yelling, "Get the fuck out of my house." "Hola señorita," the hacker teased. "Yeah, fuck you," she screamed. At last, the troll lost his quiet composure, shouting, "Suck my dick!"
According to the Dutch outlet RTL, Action has taken the camera back and a representative told reporters that the manufacturer is investigating the incident. "The question is whether it's in the camera or in the wrong use of passwords and WiFi connection," the representative said. They also said that the device been on sale since May and this was the first complaint.
Frustratingly, no source has stated who manufactured the device. Gizmodo has reached out to both Hamer and Action, but we have not yet received a reply. We'll update this post if we do.

G/O Media may get a commission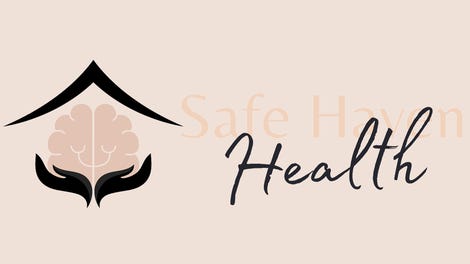 Addiction counseling
Safe Haven Health
Regardless of who made it, IoT devices are just generally insecure—and the public isn't demanding better security. Even top-of-the-line device makers like Google's Nest have experienced high-profile breaches. Cheap webcams were also named as a culprit in the Mirai botnet attack that took down half the internet last October. Unfortunately, these devices are making all of us less safe. It may be creepy to know that someone is watching you, but being watched and not knowing is even creepier.
"My privacy, my house, my personal stuff and myself... I'm scared.. terrified," wrote Hamer. "I'm being watched, but for how long? What did that person see from me?"
[Rilana Hamer via The Next Web, RTL News]