The New York Times just dropped a lengthy and detailed report on Silicon Valley's oft-rumored, rarely spoken about sexual harassment problem. More than two dozen women working in the technology industry spoke to the Times, following a report about a week ago in The Information about how venture capitalist Justin Caldbeck routinely preyed upon female entrepreneurs in his line of work.

As several women involved told the Times, there's pressure to stay silent because so many of the investors and magnates holding the Valley's purse strings are men—and upsetting a powerful person could directly affect whether or not your venture or start up gets funding. The area's famously cloistered culture of secrecy and silence only makes it worse, and a number of the women said there were inadequate structures for reporting harassment.
The high-profile investors named in the Times report include Chris Sacca and Dave McClure. One example from the report:
At a mostly male tech gathering in Las Vegas in 2009, Susan Wu, an entrepreneur and investor, said that Mr. Sacca, an investor and former Google executive, touched her face without her consent in a way that made her uncomfortable. Ms. Wu said she was also propositioned by Mr. Caldbeck while fund-raising in 2010 and worked hard to avoid him later when they crossed paths.


[...]

In 2014, Sarah Kunst, 31, an entrepreneur, said she discussed a potential job at 500 Startups, a start-up incubator in San Francisco. During the recruiting process, Mr.[Dave] McClure, a founder of 500 Startups and an investor, sent her a Facebook message that read in part, "I was getting confused figuring out whether to hire you or hit on you."

Ms. Kunst, who now runs a fitness start-up, said she declined Mr. McClure's advance. When she later discussed the message with one of Mr. McClure's colleagues, she said 500 Startups ended its conversations with her.
Sacca, chiefly famous for unironically wearing cowboy shirts, attempted to head the Times report off, releasing a Medium post yesterday afternoon that addressed the Valley's sexism problem and listed several specific steps needed to curb it going forward. The statement had all the right apologetic keywords, but it's curious that he did so only when it was clear that the Times report loomed. McClure's company did its own statement, saying McClure is "addressing changes in his previous unacceptable behavior."
But they aren't the start-up adviser who pulled the "she was asking for it" card. From the Times:
Wendy Dent, 43, whose company Cinemmerse makes an app for smart watches, said she was sent increasingly flirtatious messages by a start-up adviser, Marc Canter, as she was trying to start her company in 2014. Mr. Canter, who had founded a software company in the 1980s that became known as Macromedia, initially agreed to help her find a co-founder. But over time, his messages became sexual in nature.

In one message, reviewed by The Times, he wrote that she was a "sorceress casting a spell." In another, he commented on how she looked in a blue dress and added, "Know what I'm thinking? Why am I sending you this — in private?"

Mr. Canter, in an interview, said that Ms. Dent "came on strong to me, asking for help" and that she had used her sexuality publicly. He said he disliked her ideas so he behaved the way he did to make her go away.
G/O Media may get a commission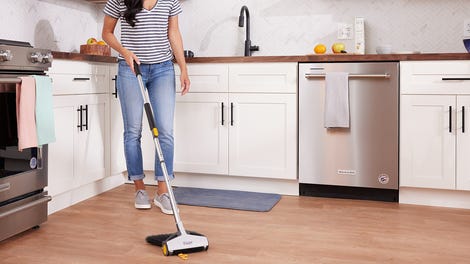 BOGO 50% Off
Flippr - BOGO 50% Off
You can read the whole thing over at the Times. If you have anything you think we should know about, you can email us at tips@gizmodo.com or use our SecureDrop system.