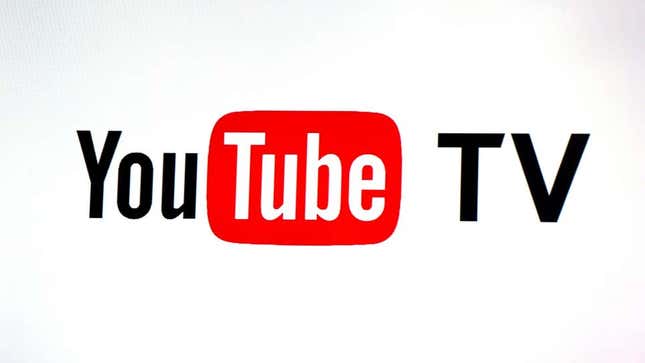 YouTube TV has announced that it's increasing the monthly price of its basic tier of over-the-air streaming TV. The company made this known in an email to current customers. I received an email this morning telling me my $65/month subscription is going up to $73/month. That doesn't include the $16/month I pay for HBO Max as an add-on to my YouTube TV service, making my monthly bill around $89/month. That's a good chunk of what I currently pay for broadband.

Prime Day Ain't That 'Green'
To make the price hike easier to swallow, YouTube TV dialed down the 4K Plus add-on cost from $20/month to $10/month. The pricing change will occur on the next billing cycle, beginning April 18. I suppose I should budget that extra $8/month and cut back on morning coffee runs.
I've been a YouTube TV subscriber since 2017, back when it was $35/month. With that kind of pricing, it saved me money. Prior to my YouTube TV sub, I was paying for individual seasons of every TV show I wanted to watch in real-time, which added up with every new season premiere. I also liked that YouTube TV got local channels over the internet, as I'm a fan of several local news anchors in the Bay Area. And YouTube TV got me access to my local PBS affiliates.
In 2018, I thought I was still getting a deal when YouTube TV increased its number of channels. Then, it added sports. I had no say in whether I wanted to pay for this extra content, and I saw my bill shoot up to $40/month, then $50, then $65. But I convinced myself it was worth to access cable's prestige TV without waiting a day for it to populate on Hulu, Discovery, or Paramount+. I watched baseball occasionally since I now had access to the games without pirating, even though I'm not a sports girl. YouTube TV also offers unlimited DVR, and I liked that I could go back and watch TV premieres from months ago when I felt ready to dive into a new narrative.
But at $73/month—sorry, $89/month with that HBO add-on—I am starting to reconsider my streaming options, especially since I find myself tuning in to the free cable TV alternative, Pluto TV, more often these days. It offers dozens of classic TV shows for free, albeit with ads (which I can handle).
While some of this is personal griping, I'm using my experience as an example of the mental gymnastics that streaming subscribers will have to go through as they figure out which services are now worth the monthly commitment. It used to be that Internet live TV packages would let you pick and choose what you want to pay for, but that doesn't seem to be the case anymore.
Meanwhile, I pay for cable internet through Comcast, and my monthly bill for that alone is $170 (the monopoly is strong where I live). Sometimes I wonder if it's worth calling to get a deal on a basic TV package through Comcast instead, since YouTube TV now officially costs as much as I used to pay for cable.
Tom's Guide points out that it isn't just YouTube TV increasing its price for live broadcasting. Sling TV's base price is also going up nearly $10, from $50/month, based on your local ABC affiliate, while Hulu with Live TV will round up to $75/month, though that at least includes ad-free Hulu and Disney+. DirecTV Stream and Fubo TV are also increasing to $73 and $75/month, respectively.
Internet live TV packages are arguably the same service as traditional cable now, just delivered through a different method. It's time to consider if it's worth it anymore.