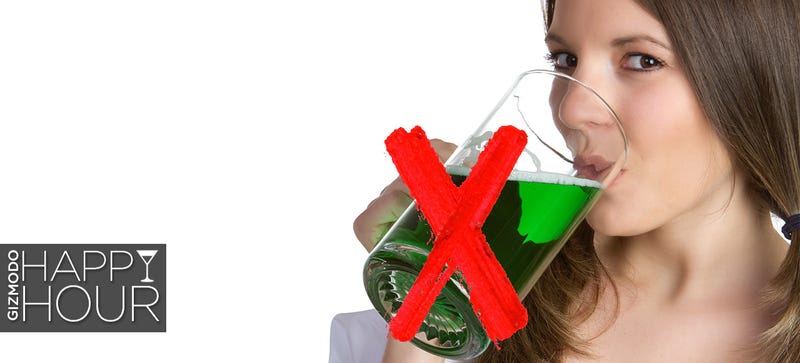 Listen, friends don't let friends drink green beer. We're talking about cheap light beer, plus green. Yum. Is this what your Irish grandfathers and grandmothers worked their fingers to the bone for? No! It's possible to make a drink that pays homage to The Emerald Isle without compromising your dignity in the process. Here are a few great ones.
It's Friday afternoon, you've made it through the long week, and it's time for Happy Hour, Gizmodo's weekly booze column. A cocktail shaker full of innovation, science, and alcohol. Please do not vomit on the Blarney Stone.
Last year we brought you five delicious, green alternatives from some of the best bartenders in the country. This year, those bartenders are back for more, and the drinks look even better.