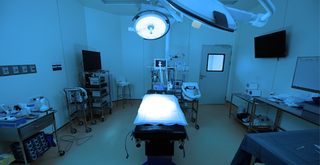 Researchers at the University of Washington in Seattle have just hijacked a teleoperated surgical robot, demonstrating major security weaknesses in the machines that may eventually replace a surgeon's hands in hospitals worldwide. Yikes.

When trained surgeons are a plane ride away, remotely operated surgical bots can save lives.
Doctors have been performing telesurgical procedures since 2001, when a surgeon in New York successfully removed the gall bladder of a patient in France. While telesurgery is by no means the status quo yet, it may well be in the future, given that the medical industry is quickly embracing robots in many aspects of patient care.