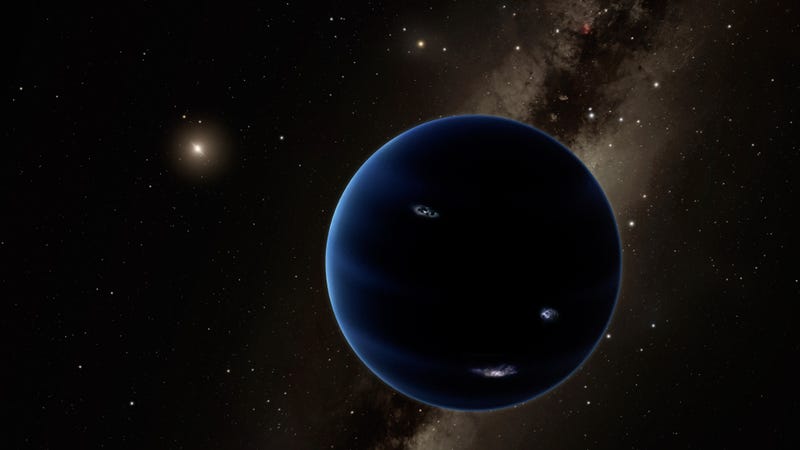 New research links the odd and unexplained six-degree tilt of our Sun to an undiscovered planet in the outer reaches of our solar system. It's even more evidence that planet Nine is for real.
A new paper published in the Astrophysical Journal posits the hypothesis that a large and distant planet at the outer reaches of the solar system is causing the unusual tilt of our sun.
All planets in our solar system orbit in a flat plane with respect to the sun (give or take a few degrees), but that plane is tilted six-degrees with respect to the sun. The reason for this crooked angle hasn't been explained. However, as Caltech's Konstantin Batygin, Mike Brown, and graduate student Elizabeth Bailey show in their new study, a large planet far, far away could produce this very effect.