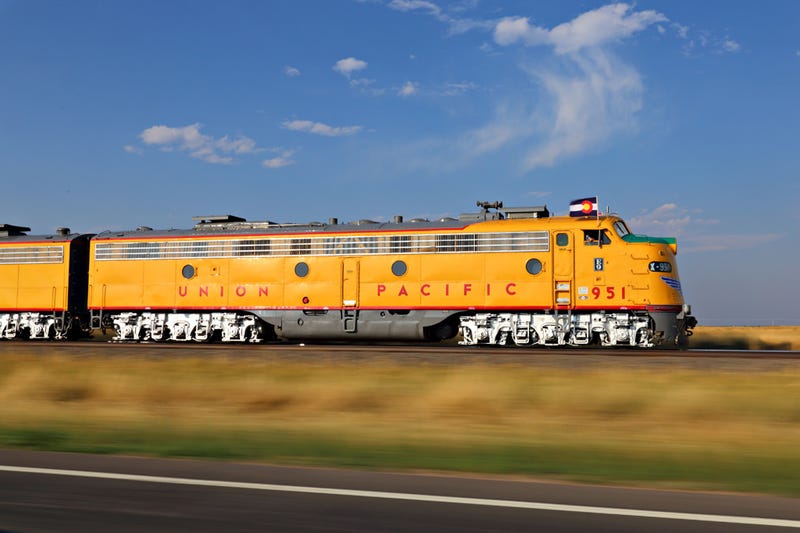 You know why it's about to be Labor Day Weekend? Because in 1894, Grover Cleveland couldn't stop the Pullman (railroad) Strike. Blood was shed. Morale was down. And Congress rushed legislation to make appease workers everywhere and make Labor Day a national holiday. In gratitude, for this week's Shooting Challenge, let's pay homage to the railroad workers who made the day possible.
The Challenge
Take a photo of a train, railroad, or anything along those lines.
The Technique
Trains might be the easiest thing to photograph in the world—especially as this weekend, most won't be running! They're austere when parked. They're beautiful wrapped in motion blur. And they're a fantastic excuse to dust off the panoramic function of your phone.
The Example
Our lead image is from flickr's Jerry Huddleston. He must have panned his camera at the speed of the train, blurring out the world, except for the super sharp mechanics of the engine. The lines of this piece, too—not quite parallel—pull my eyes in wonky directions that I kind of dig.