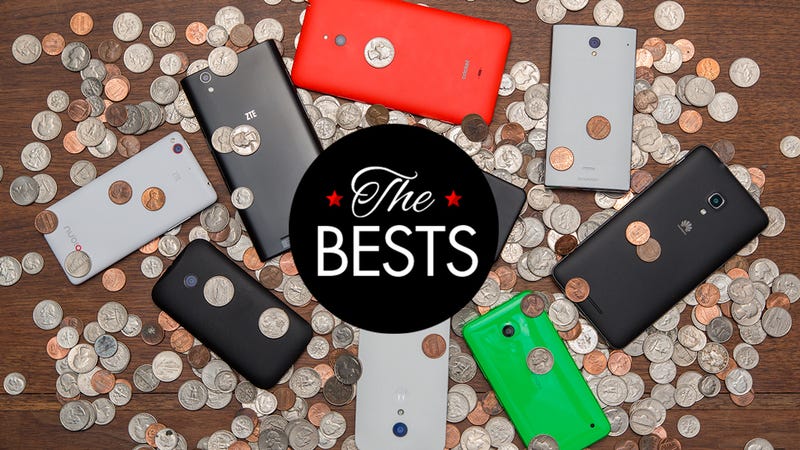 When it comes to smartphones, there was a time when cheap really meant shitty. That's no longer true. But which cheap phones are most worth buying?
Like many of you, I used to be sucked into the endless black hole that was crazy expensive smartphones, complete with the two-year carrier ball-and-chain. Then I bought a Nexus 5. Not only did my monthly smartphone payments vanish completely, I discovered a cheap phone I could adore. (Sadly, you can't buy a Nexus 5 anymore.) But it isn't the only cheap smartphone out there, and it's not always easy to figure out which worthwhile handsets won't stick you with a monthly bill. I set out to find the best for the least, so I could share them with you.
---

For a few months, I exclusively carried a cadre of cheap smartphones, all $350 or less off contract. Whether phablet or pocket-friendly, plastic or metal, Windows Phone or Android or BlackBerry, bezel-less or no, they've all ridden shotgun right in my pocket for days, sometimes weeks, at a time.
Some were easy to dismiss, a crappy Android skin here or a terrible design decision there. Others were like heavyweight title fights with one phone in each hand and my head on a swivel. But the best smartphones made me feel like I wasn't sacrificing a premium experience. My favorites meet the enviable confluence of design, performance, and style that can rival even the most expensive handsets available—but at a fraction of the price.
Update: This originally posted in late 2014. It's now being continuously updated to include the best cheap phones you can buy.
---

The Best Overall: OnePlus 2
The OnePlus 2 is by almost every degree an upgrade over our former Best Cheap Smartphone champion, the OnePlus One. It has a better processor, a better camera, and even small hardware improvements, like a dedicated button to quickly silence notifications.
Although slightly more expensive than the OnePlus One ($330 for 16GB of storage compared to $300 for 64GB), the OnePlus 2 is just an interesting phone, and at its cheap price, it's even more so. OnePlus 2 is also the first phone to ditch Cyanogen, the ROM used on the One, for its own operating system called Oxygen, which is much like stock Android in many respects. Even though it's built off of Android Lollipop, the OS already includes some Marshmallow-y features, like customizable quick settings and some lite app permissions management. But if you're still worried, OnePlus has promised that Oxygen will be updated to the new Android OS in the first quarter of 2016.
There's not much to hate here. The phone looks great and has knockout specs when it comes to mid-tier smartphones. The only downside is the more pricey 64GB version also comes with and extra GB of RAM and costs $390. That far exceeds our personal definition of "cheap," so in many ways, the OnePlus 2 is the most expensive cheap phone out there. Luckily, despite the company's often annoying "invite" system, the OnePlus 2 will be available for purchase invite-free for four days starting November 27.

But if the OnePlus 2 escapes your personal definition of affordable, well, that's what this next phone is for.
---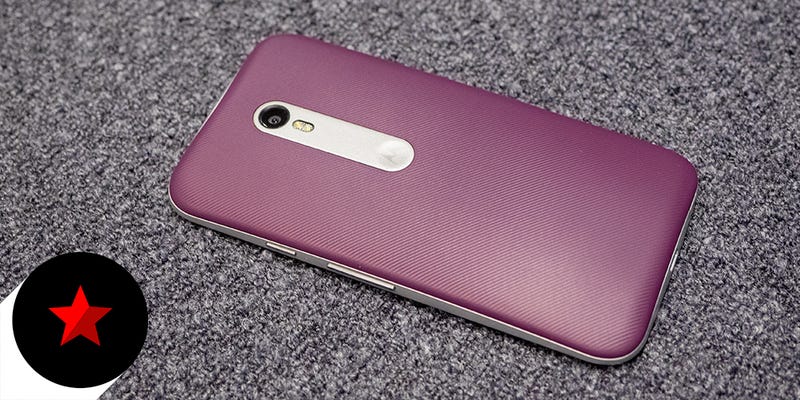 The Best On a Budget: Moto G (Third Generation)
But the OnePlus 2 is riiiight on that divide of no longer being a "cheap" phone, and its frustrating invite system makes it a pain to buy. So, for those who don't mind sacrificing a little performance in the sake convenience and saving a few bucks, there's always the Moto G.
The Moto X Pure Edition is always a stylish choice, but the Moto G is the company's real unsung hero. What Motorola is able to create at a $180-$220 price point is remarkable, and somehow they've improved on the Moto G from last year to make and even better, off-contract champion.
Last year's Moto G was the best phone for the best price for quite awhile, and the new Moto G improves on that formula by taking one more step to cheap smartphone perfection. Motorola keeps everything we loved about the G—the great Moto apps, the simple design, and the near stock Android software—and adds in LTE speeds, waterproofing, and an improved rear camera, and it's all at the same price. The Moto G also gets all the customization benefits of its older siblings through Moto Maker, the company's online tool to help you create the exact look you want for your new phone.
You can get a Moto G for $180 for 1GB of RAM and 8GB of storage or $220 for 2GB of RAM and 16GB of storage. Yeah... not bad at all.
With the Moto G (third gen) sticking to its "cheap doesn't have to mean shitty" mantra, it's quickly becoming the go-to choice for the budget-conscious smartphone user.
---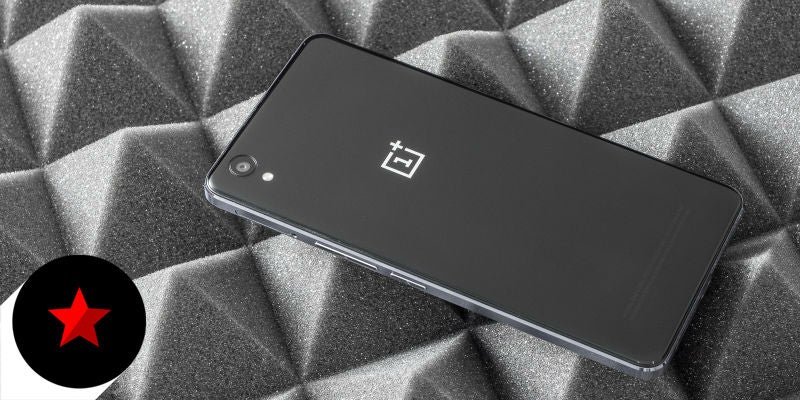 The Best For Fashionistas: OnePlus X
Fashion is a subjective thing, but if you were to take a quick tour through all the smartphones on this list, you'd seen one common thread—plastic. That's not necessarily a bad thing. Plastic is pretty durable, but it doesn't do much in the looks department.
So OnePlus decided to something different. Why not create a super affordable phone that looks anything but cheap. That's the OnePlus X. On the outside it's all glass and metal. For those not in the smartphone know, you may not even really see much of a difference between the X and much more pricy iPhones and top-tier Android phones of the world. It looks that good.
On the inside, it's a different story. It runs on the Snapdragon 801 processor, the same processor onboard last year's OnePlus One. But for a $250 phone, that's pretty good and the X still screams in performance. Really, the only thing worrying about the X is the just okay camera and the included LTE bands, which makes the phone a bit of a gamble in the United States. So do your homework, and make sure this cheap beauty is best for you.
---

OnePlus One (demoted 11/2015)
This phone was our number one pick as the best cheap smartphone you can buy, but right now it's out of stock and who knows when it's returning. If you can get one, it's still a steal, though it's beginning to show its age.
---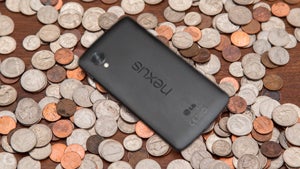 Nexus 5 (demoted 3/2015)
Real talk: The Nexus 5 was my personal pick for the best cheap phone. It is the original flagship killer—and one of the main reasons this list even exists. Unfortunately, you can't buy one anymore.
---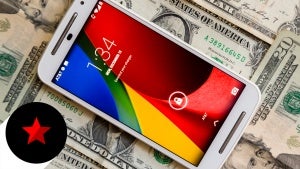 Moto G 2nd Gen (demoted 6/2015)

No longer cheap enough compared to the OnePlus One to justify its mid-range specs.
---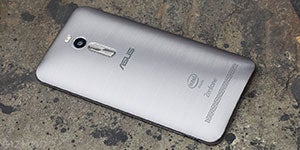 Asus Zenfone 2
Other than annoyingly spelling "phone" with an "f," the Zenfone 2 comes with two tragic flaws: a unimpressive camera and an absolute crap ton of software you don't want.
---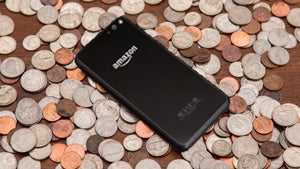 Amazon Fire Phone
This smartphone is bad. The carousel UI is all over the place, the multiple front-facing cameras are gratuitous, and the design is clunky. Stay away.
---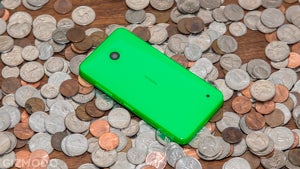 Lumia 635
A lowball price point puts the 635 in direct competition with Motorola's also wonderful Moto E, but I actually prefer the 635 here for pure aesthetics. But the Moto G is definitely worth $50 more.
---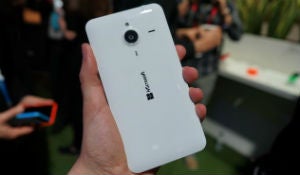 Lumia 640 and 640 XL (added 11/2015)

As far as Windows Phones are concerned, these guys do the trick. But Microsoft hasn't shown enough initiative in supporting its mobile platform and Windows 10 doesn't seem like quite the same godsend it was for desktops.
---
Huawei Ascend Mate 2
Huawei's skin of Android is particularly egregious—more reminiscent of Android's wincingly ugly early days. It's hard to look at. Also, $300 puts this smartphone in contention with the OnePlus One, which is a superior option in almost every way.
---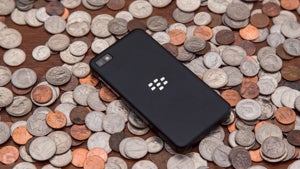 BlackBerry Z10
A BlackBerry without a physical keyboard may slightly interest you at first, but that new phone feeling fades fast. BB10 makes real strides to help bridge some of BlackBerry's shortcomings but for $300, it's just not a great value for a crippled app ecosystem.
---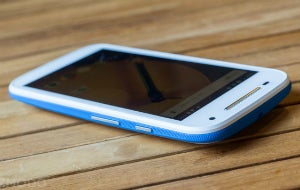 Moto E LTE (added 05/2015)
I had big hopes for this guy—the first truly great and cheap smartphone with LTE. While data speeds were great, almost everything else wasn't. The battery and software was good enough but was a buggy nightmare unlike the superior Moto G.
---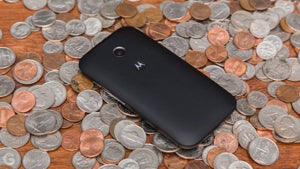 Moto E
The Moto E's downgrade from the Moto G is outweighed by the minimal price difference. Less memory, worse screen, processor, battery, camera. Do yourself a favor and save up for the G. You'll be happy that you did.
---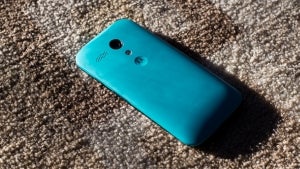 Moto G LTE (2013)
2013's Moto G LTE is a great smartphone, and you could still seriously consider one today. It's smaller at 4.5-inches and the camera's a bit of a downgrade, but it delivers on LTE speeds. Although now it's hard to find.
---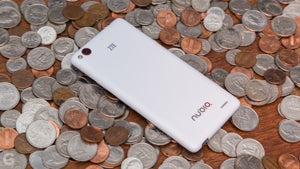 ZTE Nubia 5S Mini
The Nubia 5S Mini's design is tied together well, if plasticky, but the stock skin on the Nubia is infantile, with animations that jump across the entire page for no reason. The 13MP camera is a Trojan horse, filled with promises and little else.
---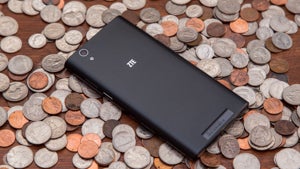 ZTE ZMax
The T-Mobile exclusive ZTE Max phablet opts for a near-stock version of Android instead of any skin (w/ T-Mobile bloat), but the design on this guy is pretty utilitarian, the processor is a bit slow, and its OS is running a little behind.
---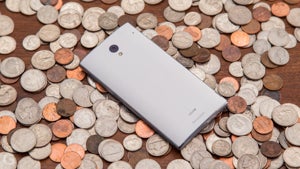 Sharp Aquos Crystal
The Sharp Aquos Crystal is a Sprint exclusive that's kind of an oddity. Although the front is very eye-catching, the back looks pretty cheap with BandAid-like dimples. The screen distorts a bit around the edge. You don't notice right away, but it sticks with you.
---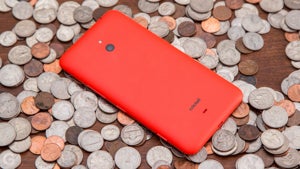 Lumia 1320
A great option for a phablet smartphone but currently only available on Cricket and also packed with all the well-known shortcomings of Windows Phone.
---
HTC 816
Much to love here, including BoomSound speakers and LTE speeds, but HTC's Sense UI is still too obtrusive.
ASUS PadPhone X Mini
This Frankensteinian experiment from Asus tries to deliver a tablet/phone hybrid. Maybe a neat idea for a small niche of people, but unfortunately it does neither very well. The tablet has massive bezels and is incredibly uncomfortable to hold because of the dock on the back, and the smartphone itself is really bulky and is just all around gross.
ASUS ZenFone 5
Actually a neat little smartphone with a great design that hangs tough with the Moto G, but I'm not in love with ZenUI and the Moto's Snapdragon processor seems more capable than the Intel Atom on board the ZenFone.
Sony Xperia M2
I love Xperia flagships—that's no secret. But Sony sacrifices too much with its mid-range offering with a disappointing 229 pixel-per-inch screen. Nope nope nope.
Sony Xperia T2 Ultra
Actually a smartphone worth checking out if you're into the 6-inch size thing, but in almost every category the OnePlus One just does "bigness" better at near the same price.
iPhone 4s
This is the only iPhone I could actually put on this list, and the inclusion is near pointless. This smartphone has been basically software upgraded into oblivion. You can run an old OS for the rest of your device's life, or just buy an Android phone that's much, much, much better.
---
Updates
12/2014 - Original post
2/2015 - Nexus 5 named The Best Overall after returning to the Google Play store. OnePlus One named The Best Big Phone.
3/2015 - Nexus 5 moved to The Rest after being discontinued. OnePlus One named The Best Overall.
05/2015 - Moto E LTE added to The Rest
06/2015 - Moto G (2nd Gen) demoted to The Rest as OnePlus One drops to $250
08/2015 - Moto G (3rd Gen) added as The Best On a Budget. Asus Zenfone 2 added to The Rest.
11/2015 - OnePlus 2 added as Best Overall, OnePlus X added as The Best for Fashionistas, OnePlus One demoted, Lumia 640 and 640 XL added to The Rest
Photos by Michael Hession and Nicholas Stango