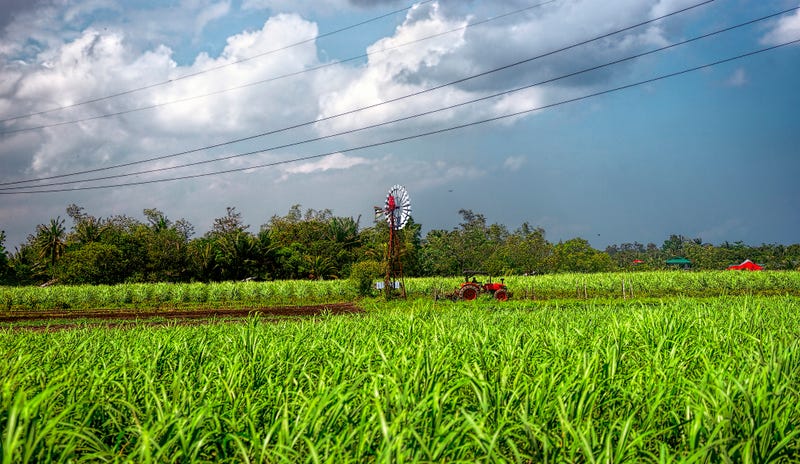 The largest source of deadly air pollution in many parts of the world isn't cars or power plants—it's farms. That's the unsettling conclusion of a study conducted by researchers at Columbia University, who found that agricultural nitrogen emissions are a major contributor to fine particulate matter, tiny particles that cause heart disease and respiratory problems.

The trouble starts when fertilizers and manure release ammonia, or NH3, into the air. As ammonia is swept downwind of farms, it encounters pollutants produced by vehicles and factories, including nitrogen oxides and sulfates. Through a series of chemical reactions, these molecules combine to generate tiny, gag-inducing particles that are less than 2.5 microns in diameter (often referred to as "PM 2.5").
PM 2.5 is notoriously dangerous—a recent study estimated that these particles are responsible for up 5.5 million premature deaths each year. Just last week, an analysis by the World Health Organization revealed that PM 2.5 and larger particles create unsafe air for more than 80 percent city dwellers, especially in the developing world.
But in the United States, Europe, Russia and China, folks living near farms may be at the greatest risk.