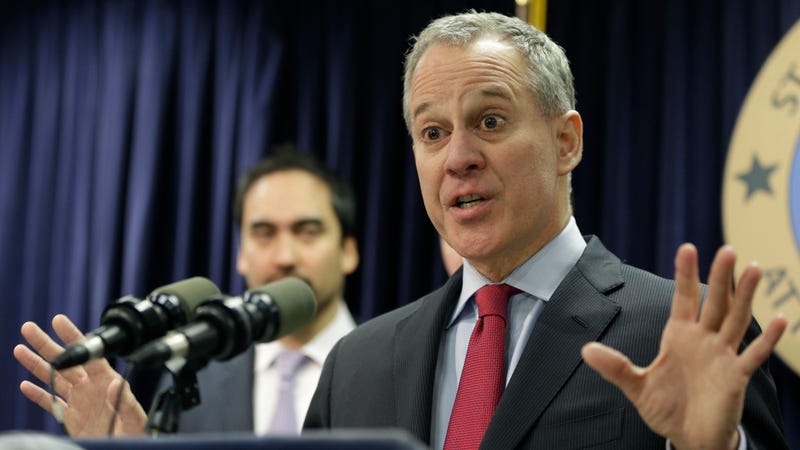 Today, New York Attorney General Eric Schneiderman filed a lawsuit accusing Charter's subsidiary, Spectrum, of lying to customers about the internet speeds it advertised and the reliability of its network.

Charter's subsidiary, Spectrum, was previously known as Time Warner Cable until last year, when the name changed after a $65 billion merger. Although TWC still exists in some parts of the country, Charter has publicly stated it will eventually market those services under the Spectrum brand.
The lawsuit, filed in State Supreme Court in Manhattan, accuses Spectrum of defrauding customers since 2012 by charging them for services it knew it could not provide. It claims the company "conducted a systematic scheme to defraud and mislead subscribers" by promising Internet speeds that it couldn't actually deliver. The lawsuit goes on to explain how the company leased more than 900,000 older-generation modems and wireless routers to subscribers that it "knew were incapable of achieving the promised internet speeds."
In a statement sent to Gizmodo, Charter Communications said:
We are disappointed that the New York Attorney General chose to file this lawsuit regarding Time Warner Cable's broadband speed advertisements that occurred prior to Charter's merger. Charter made significant commitments to New York State as part of our merger with Time Warner Cable in areas of network investment, broadband deployment and offerings, customer service and jobs.

In addition, Charter was among the highest rated broadband providers in the 2016 FCC Broadband Report. Charter has already made substantial investments in the interest of upgrading the Time Warner Cable systems and delivering the best possible experience to customers. We will continue to invest in our business and deliver the highest quality services to our customers while we defend against these allegations involving Time Warner Cable practices.
This isn't the first time Spectrum (or Time Warner Cable) has been targeted by the state attorney general, though. Last year, Schneiderman formally contacted the company and asked it to fix service problems that occurred following the mega-merger. Charter Communications said at the time it was making investments in the network and was working to integrate systems better.