Lacking claws, armor, or stabbing teeth, humans are easy targets for predation. But thanks to our big, beautiful brains, we figured out early on how to co-opt the killing tools of nature's top hunters for our own defense—and offense. Here are some of the best examples of technology mimicking nature. Or just straight up stealing from it.
Shark Tooth Sword, Kiribati

Photo: imbrettjackson
---
Calusa shell clubs

G/O Media may get a commission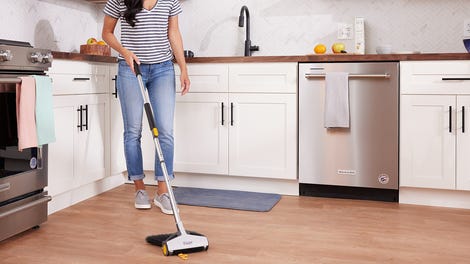 BOGO 50% Off
Flippr - BOGO 50% Off
Photo: bob reid
---
Tebute, a Gilbertese shark tooth weapon

Photo: Joshua Drew et al./PlosOne
---
Swordfish bill dagger

Photo: mauifishingputters.com
---
Shark Tooth Sword, Micronesia, Gilbert Island

Photo: oceaniaart.com
---
Bering Sea walrus ivory harpoon point
Photo: Herigate Auctions
---
Shark tooth club from the Pacific Islands. Peabody-Essex Museum

Photo: Margaret Killjoy
---
Blue marlin bill dagger with tiger shark teeth

Photo: mauifishingputters.com
---
Western Pacific turtle bone axe

Photo: Carter's Price Guide to Antiques
---
Eskimo darts made of ivory and caribou bone

Photo: New World Antiquities
---
Stingray barb dagger and cassowary bone dagger from New Zealand

Photo: M. A. Lurig
---
Whale Bone War Club, ca. 1800, Nuu-chah-nulth or Makah

Photo: Travis S.
---
Bone Blade Knife

Photo: Practical Abstractions
---
Azilian bone harpoon

Photo: Didier Descouens/Wikimwdia Commons
---
Eskimo fishing spear made from the horns of a musk ox

Photo: John Tyman
---
Top photo: Library Of Congress
Images curated by Attila Nagy