There are plenty of epic horror webcomics that pull us through the zombie apocalypse, follow missions with multi-species monster hunters, and track demons both tragic and terrifying. But some horrors are best experienced in bite size. Here are seven scary short stories from the evil minds of webcomickers.
His Face All Red by Emily Carroll: "This man is not my brother," says the narrator at the start of Emily Carroll's comic. In a town straight out of a fairy tale, two brothers, one rich and powerful, the other poor and jealous, go into the woods to slaughter a fearsome beast. But what comes out of the woods isn't quite the same as what went in. Carroll uses the peculiar pacing allowed by webcomics and a touch of the infinite canvas to amp up the creep factor.
Bongcheon-Dong Ghost by HORANG: Scroll down slowly and keep the sound on as you read this Korean comic—often called the scariest webcomic of all time—based on an urban legend. A young girl is walking home alone one night when she spots a woman limping ahead of her, and gets a horrifying lesson in why you shouldn't talk to dead strangers.
An Old Man, Looking by Sam Costello and Diego Candia: It's hard to pick just one of Sam Costello's Split Lip horror comics, since it really depends what kind of scare you're in the mood for. Want completely unnerving visuals? Try "Face Blind." For something a bit more sci-fi, there's "Straw Men." "Mujer" has the feeling of a gruesome urban legend, while "Bad Radio" draws from real-world terrors. "An Old Man, Looking," though, dwells on that special fear too many of us know: fear of losing our loved ones. And Costello refuses to give us the comfort of an unambiguous ending.
G/O Media may get a commission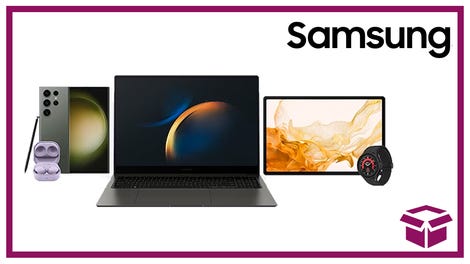 24 hour deals
Discover Samsung - Daily Deal
Ache by Mike Walton: Teeth feature prominently in horror stories. When they're not chomping down on our necks, they seem to be falling out of our heads. In this story from Walton's False Positive anthology, a sore tooth leads to a much more disturbing revelation. See if that final nightmarish panel doesn't get stuck in your brain.
Copy Protection by Kevin Church and Paul Horn: This horror short from Kevin Church's Agreeable Comics stable is short, simple, and bloody. It might make you think twice about pirating video games.
The Little Green God of Agony by Stephen King and Dennis Calero: The master of horror himself gets into the webcomic act with this adaptation of his short story of the same name. The webcomic, which launched on October 15th and will run for a total of eight weeks, involves an RN in the employ of wealthy Andrew Newsome, who has suffered debilitating pain since he survived a plane crash. Newsome has hired every charlatan and witch doctor in the book, and his latest desperate try is Reverend Rideout, a healer who claims he can "expel" Newsome's pain.
The Witch's Scissors by Alana Yuen and Habe: In horror anthology The Midnight Tea Party, a crew of Gothic Lolita gals sit about munching cookies and spinning spooky stories. The first one starts with a digital photograph of a ghost that turns into a metaphysical chat discussion about the nature of supernatural images, one that speculates that ghosts and technology get along all too well.
What other spooky webcomic tales should we be reading this Halloween?