If you could fly, life would look a lot like these 71 photos from this week's Shooting Challenge. Well, we're pretty sure, at least. No one on staff can actually fly to fact-check that point.
Winner - Cruisin'
I grabbed this shot while cruising through the Ionian sea. It was my first day on the cruise ship and the last day of the contest. I knew I would be able to get something off the side of the ship. But I got incredibly lucky when these two spent the morning on their deck. The sun was warm, the air was fresh, and this picture is my favorite of the trip so far. To top it all off I made two great new friends! F5, ISO 100, Shutter Speed 1/125
-Jesse Selland
Spinnaker Tower
The picture is a shot down the stairs in one of the legs of the Spinnaker Tower, a local tourist attraction in my hometown (Portsmouth, UK). There's a 100m high glass floor in the tower as well, but I found this picture with the triangular staircase more interesting. I've arranged with the managment next week to get a picture from below the safety grill that obscures some of the picture, so if you are interested in that, watch out for it on my Flickr (there will also be a couple of shots from the glass floor there soon). This was taken using an EOS 550D with the kit 18-55mm lens. The camera was mostly on auto for this one, but I am learning how to make best use of the manual settings.
-Adam Hayter (Ajhayter)
G/O Media may get a commission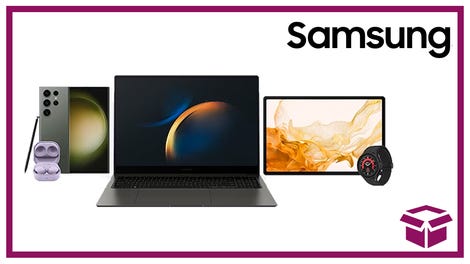 24 hour deals
Discover Samsung - Daily Deal
Bookstore
This picture was taken from the second story of a bookstore. The young lady in the picture was flipping through this book of nude women unaware of my advantageous perspective. This picture was shot with a Nikon D3100 with a standard 18-55mm lens. ISO 800, F6.3 and shutter 1/60
-Alice Bright
Mall Construction
This was a harder shooting challenge, being out in the suburbs of Chicago there's not much height. Luckily, I managed come across this perfect scenario. This is a shot of a stairwell under construction at Oak Brook Mall, in Oak Brook, IL. Canon 50D 16-35mm, ISO 400, f/2.8, 1/1000
-Michael Durr
Lunchtime
At the zoo with my niece. I wanted to get a mountain goat on the rocks or something but the animals were way too cool for school. My lil' niece was lovely enough to jump in last minute. I wasn't anywhere near a bridge or super tall building. Just a few feet above ground. ISO: 200, Shutter: 100, Aperture: f/3.2, a little bit of PS if you didn't notice....
-Tina L. Pierce
TGI Friday's, It Ain't
My mother and I have a minor tradition every friday to have lunch at a restaurant. Usually it's Applebee's or TGI Friday's but, wanting to take a photo for the challenge, I suggested we dine at the Kingdom Tower. So, we went up to the observation bridge, looked around for our house, took some photos with our phones and, stealthily, I captured a few photos with my camera. (Photography with regular cameras is not allowed, for security reasons, I believe.) Then we went down to the restaurant at the 77th floor and had a rather fancy (but very, very good, and not too expensive) dinner. And that was that. Camera: Nex-5, with the 18-55mm at 18mm. Aperture set at f3.5, but other settings were auto. Edited in WL Photo Gallery (I know). I fiddled around with Brightness and Co. and applied a red filter to get rid of nasty reflection. Besides, the Photo looks better in black and white. Oh, one more thing. I had bought the camera ages ago specifically to participate in Gizmodo's shooting challenges; but this is the first one I participate in. Wish me luck.
- Abdul Rahman S
Garibaldi Globe
I had hiked up to Garibaldi Lake, 18km round trip for our geography class along with 40-50 other students. I knew it was going to be beautiful scenery so I packed up my radio control glider that carries a camera on-board to take some photos. I flew up very high, this was all line of sight, for this shot there was a huge source of lift that pulled my plane up really really high until it was just a speck so I had to plunge down, straight down to regain proper altitude and visual. Those islands you see there are called "Battle Ship Island" reasons I don't know, right next to them are these small cabins/huts thats were we had stop and rested and also where I flew from. Camera GoPro 1080HD Hero, Exposure - 1/3000, Aperture - f/3.6, Focal Length 5mm, ISO 100
-Tuan Dinh
Marilyn
I was walking back to my desk at work, and was about to sit down, when I happened to look down into my glass of water and saw Marilyn Monroe's face shinning through the bottom of my glass. My roommate bought me these awesome Marilyn Monroe drink coasters a while back to take to work. I remembered this weeks photo challenge and I put my iPhone carefully on top of my glass of water and got the shot. Used Camera+ app, and my iPhone 4.
-Alexiz Mendoza
Conked
Our six months old Gavin sleeping in his playpen. This was in stark contrast to the night before when he kept us up pass midnight crying for two hours. We some how missed putting him to sleep at his usual 9:30pm time slot, so he was up and cranky. This was the first time that he actually cried that long. The night included new diaper, bottle (that he refuses to take) and a 15 minute walk outside around midnight. So when my wife and I got back from work today, grandma had just finished putting him to nap. That's when I remembered this week shooting challenge. As new parents, but we now have a reminder to put Gavin to bed on time. Canon 5D MKII, 50mm 2.5. 1/60 sec, f3.2, ISO 3200. I desaturated the color a bit, b/c i still like to keep some of those colorful animals. Added a vignetted to keep the focus on the subject.
-Jason Vo
Cab Company
This shot was taken the evening of Saturday, June 26th at the Highline on the West side of Manhattan. The park is built on a an elevated train track used in the Early 1900s. It's a perfect place to take a walk and enjoy the sunset. I had taken my camera with me to shoot the sunset and since we were on an elevated platform, I thought it would be great time to try and grab an "above" shot that is required for this contest. Not all parts of the elevated platform/track allows visitors to walk up to the rails to look below because of landscape that is in the way, and roped off. I finally found a spot where I was able to lean over, extend my arms and get a shot. Luckily, there was a traffic light about 30yrds away from my position, causing traffic to back up and this is why I caught 2 NYC cabs in the shot. I blindly focused on one of the cabs by extending my arms (holding the camera with the grip of death), pointed to one of the cabs, then re-composed and took the shot. Enjoy! Tech info: Canon 5DII w/ 24-70 2.8L lens, shot in Manual mode, at f/3.5, shutter at 1/80th, and ISO 400.
-Carlos Yepez
From Below From Above
I found out about this week's photo challenge on Sunday afternoon from a friend. On my walk home, I was scanning the world for ideas. I saw a puddle down the street. I straddled the puddle to capture my own silhouette and reflections from above. The result is a view from below as taken from above. Canon EOS Rebel T2i, EF 28mm 1:1.8, 1/400 sec, f/1.8, ISO 200
-Yamil Arocho
Neuschwanstein Plunge
Just got Back from Germany and made this shot near Bavaria Germany. I was visiting the Neuschwanstein castle, the one Disney used as his inspiration for the Cinderella castle. I noticed a bridge way behind it up above that looked over this waterfall. Decided i had to go check it out and knew it would be perfect for this challenge. Was using a Nikon D5000 with my 18-55 Lens. There our no Photoshop enhancements made to this, what you see is what you get!
-Eric Geary
Smokestack
I was looking for my shot in Baltimore's Inner harbor when I stopped into the old power plant, which has since closed and turned into a Barnes and Noble. This is one of the old smokestacks from the plant that used to provide power to the citizens of Baltimore, usefully re-purposed as a bookshelf. I shot this picture from the second floor. The smokestacks are over 6 stories tall, but only the first two floors are open to the public. Shot with a Nikon D3100 with a standard 18-55mm lens. ISO 400, F5, shutter 1/60
-Jaron Shaul
The View
I put my camera on my tripod, did a manual focus, set the 10 second timer, and held it out my apartment window, getting it into the branches of the tree right outside in Roscoe Village, Chicago. Canon T2i, Kit lens at 18mm, ISO 100, f/3.5, 1/15 sec
-Rob Lennox
You guys clearly had fun with this one, and from what I could tell, no one lost their camera (or life) whilst leaning over a ledge. Of course, if someone did indeed fall to their death this week, we probably wouldn't even know it was our fault. So let's dedicate this week to the poor sap who fell, just in case. Full galleries below. Wallpapers on flickr.
Mark Wilson is the founder of Philanthroper, a daily deal site for nonprofits.