With today's news that car-a-holic director Justin Lin is spearheading a "digital reboot" of classic 1980s NBC action show Knight Rider, we got to thinking: exactly how many versions of Knight Rider have hit the airwaves so far? The answer is "way more than you realized."
Here's a timeline:

Knight Rider
The classic Knight Rider TV series debuts in 1982, created and produced by late TV guru Glen A. Larson, whose run of 1970s-'80s successes included Battlestar Galactica, B.J. and the Bear, The Fall Guy, and Magnum P.I. David Hasselhoff—hot off his role as "Dr. Snapper Foster" on The Young and the Restless—stars as the magnificently coiffed Michael Knight, superstar field agent for the do-gooding Foundation for Law and Government (FLAG).
His partner in fighting crime is a Pontiac Trans Am, the Knight Industries Two Thousand (KITT), tricked out with enough bells and whistles to make James Bond drool, including highly advanced artificial intelligence. KITT's voice is provided by William Daniels, whose biggest credit of the 1980s was medical dramedy St. Elsewhere, though today he's probably best-known as Mr. Feeny on Boy Meets World. The show runs until 1986.
Knight Rider 2000
In 1991, the year 2000 still held plenty of mystique. Michael and KITT (in the upgraded "Knight 4000" version) reunite after a certain amount of reassembly required—for a brief while, KITT's "brain" inhabits a classic Chevy instead of a sleek sports car.
The plot involves a maniac (Mitch Pileggi, pre-X-Files but post-Shocker) who's just been released from a futuristic Texas prison; corrupt cops who are desperate to bring back real guns (instead of the wimpy stun guns they've been replaced with); and other "in the year 2000" trappings like virtual reality and brain-implanted microchips. Also, the new KITT can transform into a kick-ass speedboat.
G/O Media may get a commission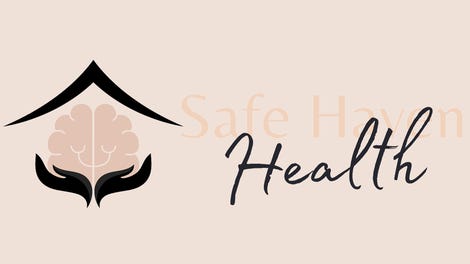 Addiction counseling
Safe Haven Health
Knight Rider 2010
This 1994 "in name only" TV sequel doesn't have Michael Knight or KITT or anything else much that resembles Knight Rider, other than it's about a lone wolf for justice who drives a talking car. The following (fan-made?) trailer, which seems to have some of the only footage proving this syndicated TV movie actually exists, doesn't contain any dialogue. This means we don't get to hear the one thing that distinguished Knight Rider 2010: for the first time, the car has a female voice.
Team Knight Rider
Set 10 years after Knight Rider, this 1997-98 series continues the mission of FLAG legends Michael and KITT—except this time, there are "five fearless agents" and "five supercharged vehicles" bringing "five times the attitude."
The vehicles included a Mustang convertible with the voice of Nia Vardalos (driven by a female agent, natch), as well as a pair of motorcycles that can link together to form one mega-cycle, and a talking cargo plane. Despite all this potential for awesome (and, lest we forget, all that attitude), Team Knight Rider ran for only one season.
Knight Rider (the 2008 reboot series)
First a made-for-TV movie, then a 2008 series, this Knight Rider takes place 25 years after the original show, and follows Michael Knight's son (who is also named Michael Knight, played with keen blandness by Justin Bruening). Amazingly, there's a very old page lurking around NBC that still contains the following description of the show:
On the heels of NBC's hit movie, the iconic 1980s television classic comes roaring back to life as a reinvented, updated and super-charged action series showcasing the new KITT (Knight Industries Three Thousand). Absolutely the coolest car ever created, KITT is equipped with an "AI" (artificial intelligence) that is capable of hacking almost any system. Its weapons systems match that of a jet fighter, and its body is capable of actually transforming into other vehicles and using sophisticated holographic imagery to elude villains.
Despite the presence of "the coolest car ever created" (voiced by Val Kilmer!), NBC reduced the show's number of episodes in the middle of its first season, and it was not renewed.
Knight Rider (the digital series)
This is the Justin Lin-produced "digital reboot" we just learned about today, and don't know much beyond that. It's slated to air in 2017.
Knight Rider (the feature film)
Technically, this is a TV list (that's why we're not including, for instance, all the Knight Rider video games), but this is interesting enough to include. In early 2014, there were rumors of a big-screen remake with Chris Pratt (pre-Guardians of the Galaxy superstardom) and Danny McBride (as Michael and KITT, respectively). Two years later, the project seems to still be marked "in development," which is likely Hollywood-speak for "don't hold your breath."
Knight Rider Heroes
The apparently official trailer dropped last December, but we're still not sure what the hell this is, other than part of some yet-to-be-realized Hasselhoff-ian dream.