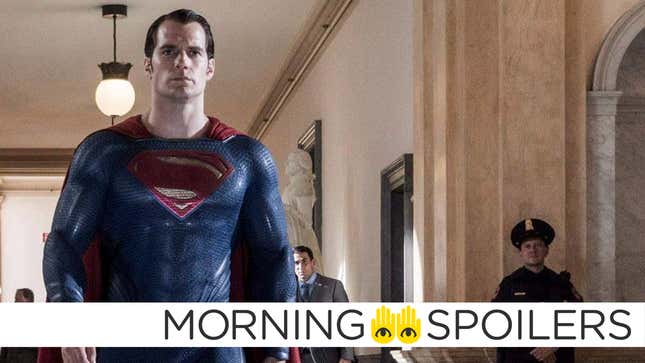 There are intriguing new details about Laura Dern's Star Wars: The Last Jedi character. Yet another familiar face is confirmed for Game of Thrones' seventh season. Dwayne Johnson has an update on both the Shazam and Black Adam movies. Plus, new pictures from Agents of SHIELD, Riverdale, and iZombie. It's the spoilers of tomorrow, today!
Meet Microsoft's New Surface Laptops

Man of Steel 2
Another Reddit user claiming to have insider information on the DCEU reports that Black Adam— portrayed by Dwayne "The Rock" Johnson— will be the film's main villain, claiming that in the wake of rumors surrounding a Black Adam solo film, the Shazam movie has been scrapped entirely.
Black Adam will be the main villain in Man of Steel 2. The idea was tossed around of possibly making an appearance in the sequel, even if it was only brief. This later evolved into Adam becoming the villain due to the fact WB did not feel confident in the early drafts of the Shazam script and felt as if Dwayne Johnson deserved a bigger project (may be linked to how much they're paying him).

Second, Matthew Vaughn is still talking to Warner about directing the film, however Warner are talking to other directors as well, which may be an attempt to increase pressure on Vaughn's agent.

Lastly, some bad news, Shazam is practically off the table at this point. Warner did not feel confident in the first drafts of the script and is much more interested in Black Adam, as I said earlier.

Despite this, it is likely that Billy Batson will appear in a film. To what degree? I don't know.
Once again, this is all Reddit rumor mongering, so for now, take it with some extreme skepticism.
---
Shazam & Black Adam
And here's a pretty good reason to doubt those rumors: Dwayne Johnson spoke to MTV about playing Black Adam, confirming both Shazam and a solo Black Adam film are still in development.
We've had great discussions with Geoff Johns over at DC. This is a really fun, cool time for DC right now because they're world-building. We're seeing that with Wonder Woman and Aquaman. We have a few surprises down the line. So what we decided to do was to create a scenario where Black Adam has his stand-alone movie, and Captain Marvel, Shazam, has his stand-alone movie. We're building our world that way, and then we can come together at some point.
---
Hostage to the Devil
Penchant Entertainment has secured the film rights to Malachai Martin's classic 1976 book on possession and exorcisms. [Coming Soon]
---
Ad Astra
Director James Grey confirmed to Collider that his "Heart of Darkness... in spaaaaaace" vehicle starring Brad Pitt will begin shooting this summer.
Yes, yes, and yes. I'm terrified by it. The science-fiction genre is so tricky because there are elements of fantasy usually involved, and there are also fantastical elements. What I'm trying to do is the most realistic depiction of space travel that's been put in a movie and to basically say, 'Space is awfully hostile to us.' It's kind of a Heart of Darkness story about traveling to the outer edge of our solar system. I have a lot of hopes for it but it is certainly ambitious… It starts shooting July 17th, so not too far away. I'm filled with terror, but that's fine (laughs).
---
Universal Monsters
Writer/producer Chris Morgan spoke with Collider about the Universal Monsters film series, confirming that each monster will star in their own standalone franchise—while still retaining that sweet, gooey crossover potential.
We kind of designed them all to be kind of standalone sorts of franchises that have kind of similar things between them. And as the scripts came in, then we started putting them in a, 'Well this would be a good order. We reveal this here' so now it really comes down to, again, it's a studio decision on which film is coming out next. Just with all the films we're working on, Bride of Frankenstein, Van Helsing, Creature from the Black Lagoon, Wolfman, Invisible Man, and on and on and on, it's a real embarrassment of riches in terms of awesome, fun characters. I always say it this way: I'm in my office right now and I've got a Werewolf head mounted on the wall. It's pretty good to come into your office and—that's what you're working with, you're working with monsters that are 80, almost 100 years old. There's a real legacy, a real respect, the fact that this studio, I don't think, would have lasted if it wasn't for the monsters, it really built up.
---
Star Wars: The Last Jedi
According to Making Star Wars, Laura Dern plays a character named Admiral Holdo, a leading officer in the Resistance. Visually, Holdo is the "antithesis of Leia's new general look," sporting a regal gown, metallic braces, and a shockingly bold (for an Admiral!) pink hairdo. The same report refers to Holdo as Poe Dameron's "nemesis," which ties into very early rumors we heard a long time ago about Dern's character being thwarted by a coup staged by Poe and other Resistance members.
Speaking of which, the same report claims Poe has been promoted to "fleet leader" in the Resistance... but, tragically, will no longer pal around with BB-8. The droid will spend most of his screentime with Finn and Kelly Marie Tran's character, while we, the audience, long for Poe and BB-8 to be together again.
---
James Bond 25
Jeffrey Wright may have teased his return to the franchise as Felix Leiter in a new photo posted on Twitter.
---
Atomic Blonde
Here's the mandatory teaser for today's teaser trailer.
---
Guardians of the Galaxy Vol. 2
Gamora and Nebula get their own TV spot.
Meanwhile, some new international posters pair off the team. [Comicbook.com]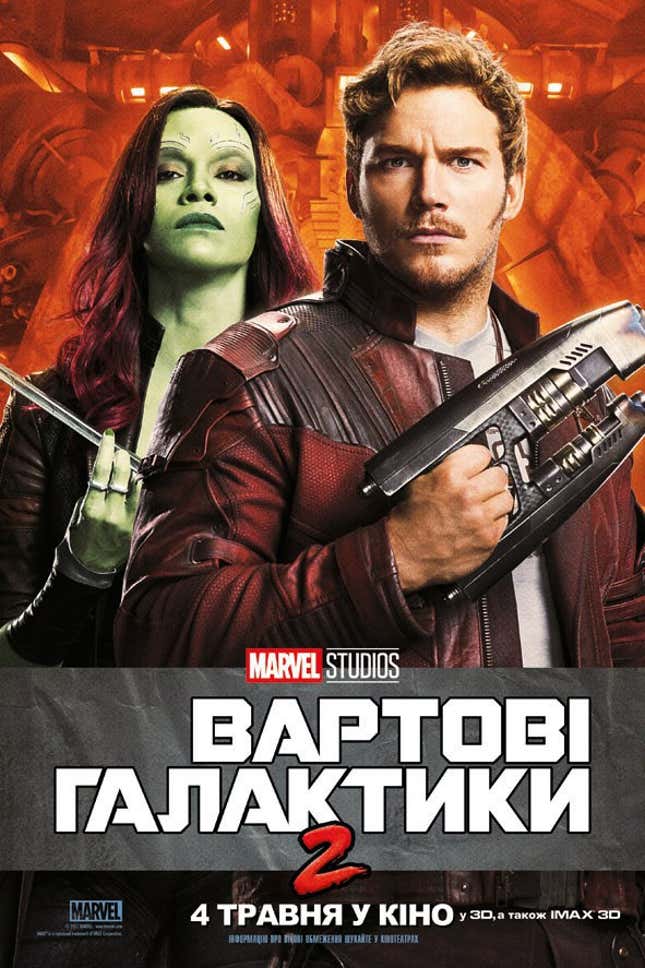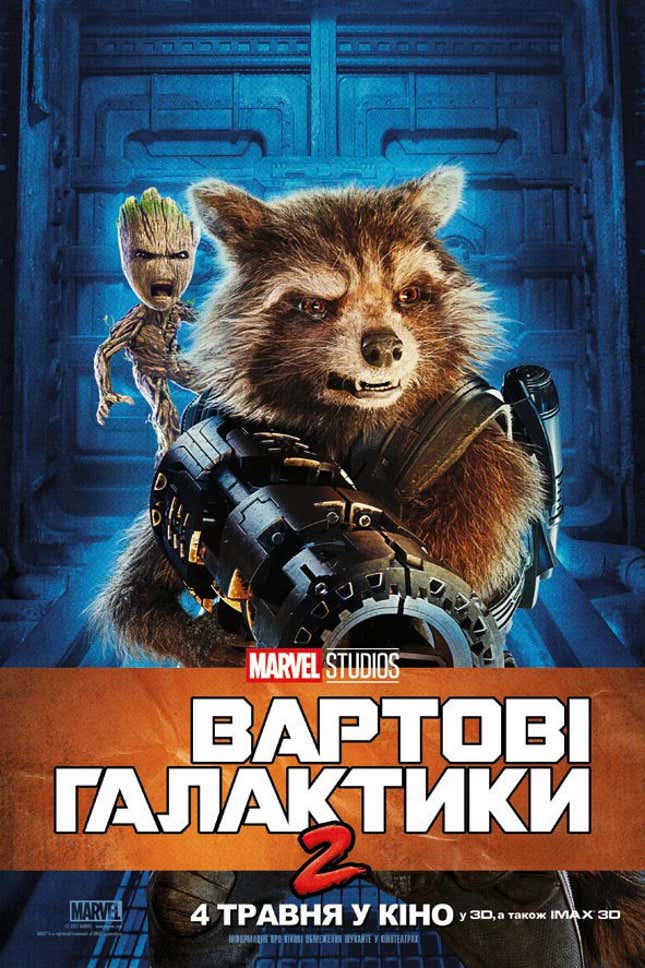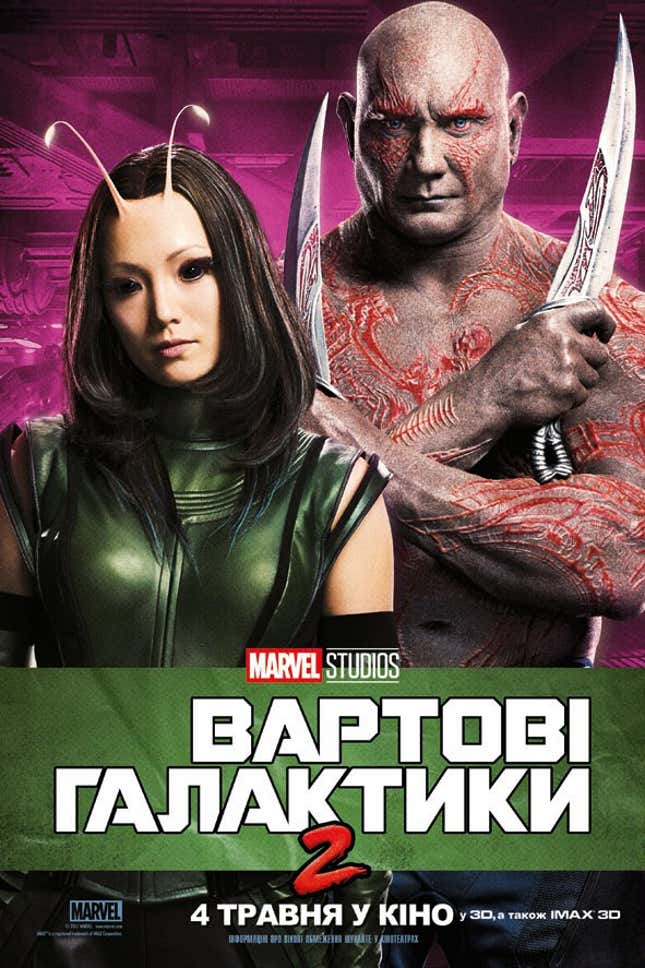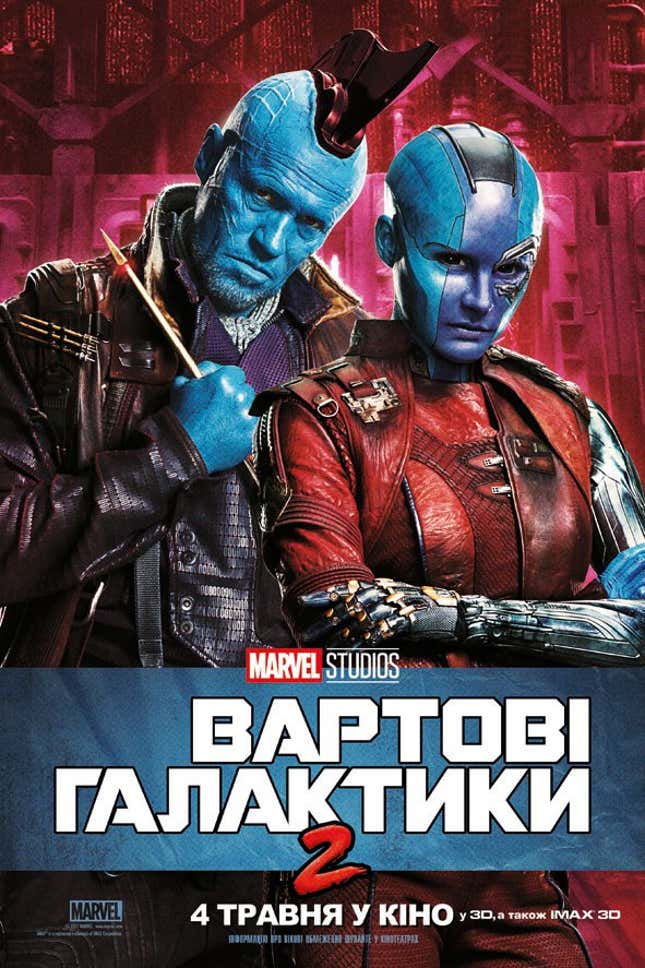 ---
Enter the Warrior's Gate
Coincidentally, Dave Bautista stars in another fantasy film opening the same day as Guardians of the Galaxy Vol. 2 that looks like a cross between The Forbidden Kingdom, The Last Starfighter, and A Kid in King Arthur's Court.


---
Game of Thrones
Mark Gatiss confirmed his involvement in season seven to the Express:
Yes, I did it in Belfast last year. I can't tell you anything more obviously, mostly because I don't know anything. It was lovely. What I love about it is that I don't have any stake in it. The last scene I'm in with - I probably can't say because it would be a spoiler, wouldn't it?
We'd previously heard that Gatiss' character, Tycho Nestoris, will be part of a fateful decision Cersei makes with the Iron Bank of Braavos next season, which could involve the queen contradicting the famous saying that Lannisters always pays their debts.
---
The Punisher
Season one has wrapped filming.
---
Stranger Things
During a Q&A on Mogul, David Harbour discussed where Sheriff David Harbour is mentally at the beginning of season two:
Hop starts season 2 in a completely different place than season 1. He saved Will and has found a renewed interest in life. So his arc for season 2 in my mind becomes more about butting up against the places where his hero fantasy can't take him. The places where that hero complex may force him to make the wrong decisions. It's a satisfying, completely different journey in season 2.
---
Gotham
The Riddler finally introduces himself to Gotham in the synopsis for April 24's episode, "How The Riddler Got His Name."
Nygma convinces himself that he doesn't need Penguin to succeed and begins to introduce himself to Gotham as "The Riddler." Bullock and Lucius Fox get caught up in Nygma's mind games, while Gordon learns troubling news about his father's death. Meanwhile, the Court of the Owls reveals its next move.
---
Doctor Who
The BBC has a new video featuring the cast and crew teasing what's to come in season 10.
---
Agents of SHIELD
Three new pics from April 18's episode, "No Regrets," have been released. See the other two at the link. [KSite TV]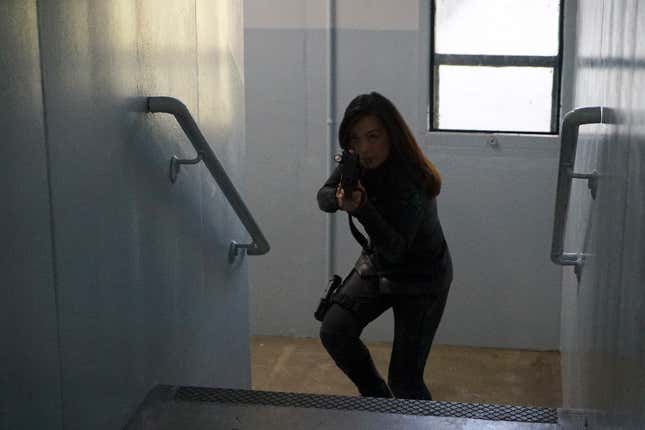 ---
Riverdale
A slew of pics from Riverdale's homecoming episode, "To Riverdale and Back Again," airing April 27, have surfaced. Head over to KSiteTV to see the rest.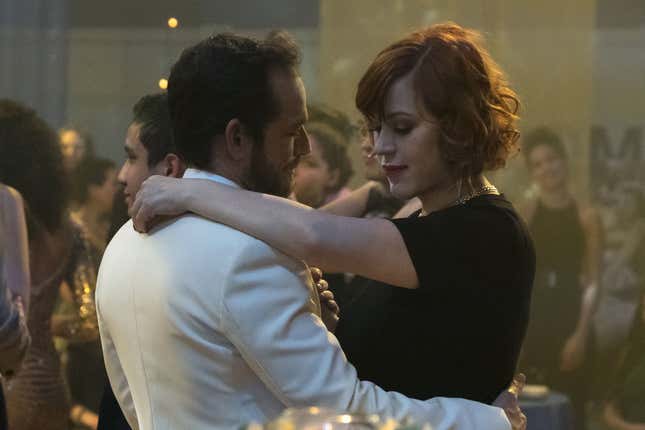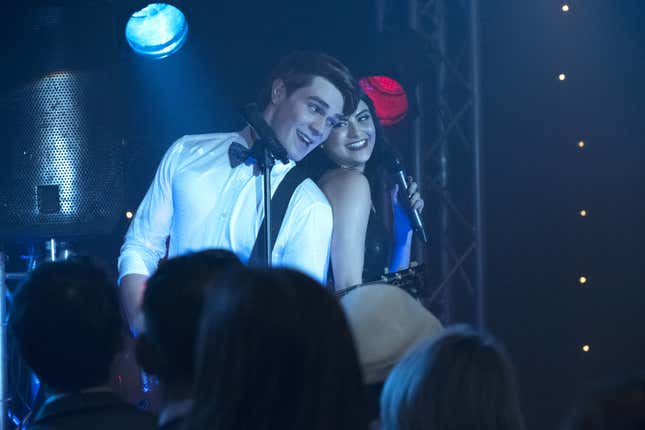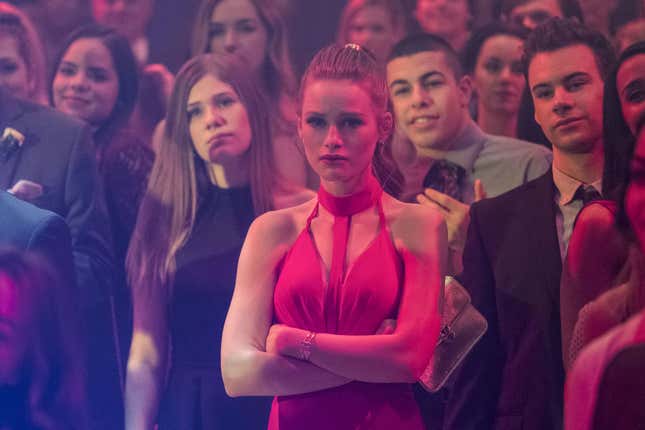 ---
iZombie
Finally, the CW has released cast photos for the new season of iZombie! Which, uh, premiered last week! You know the deal, you can see more at the link. [Ksite TV]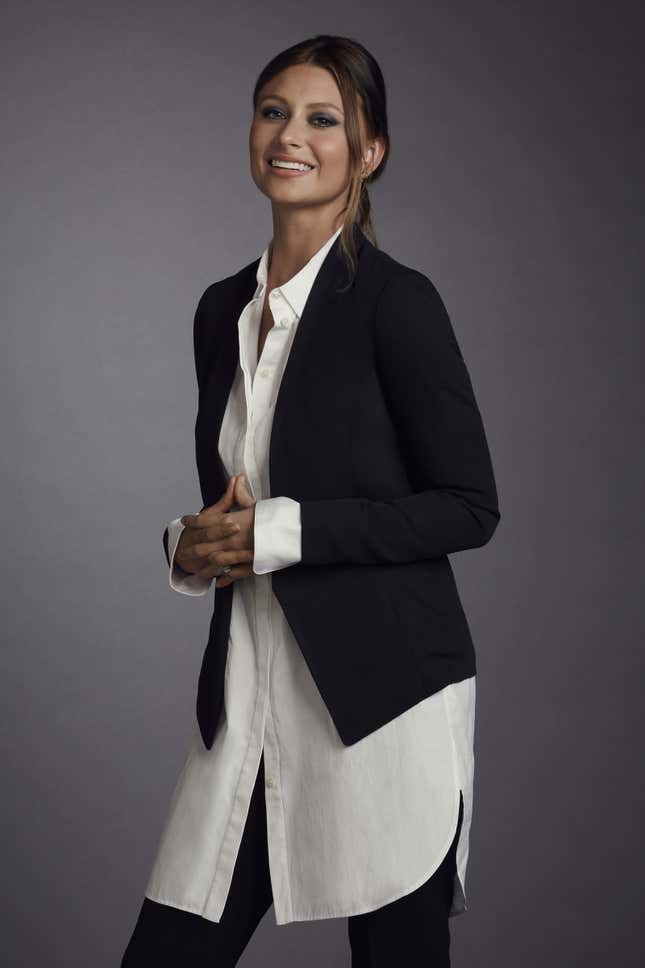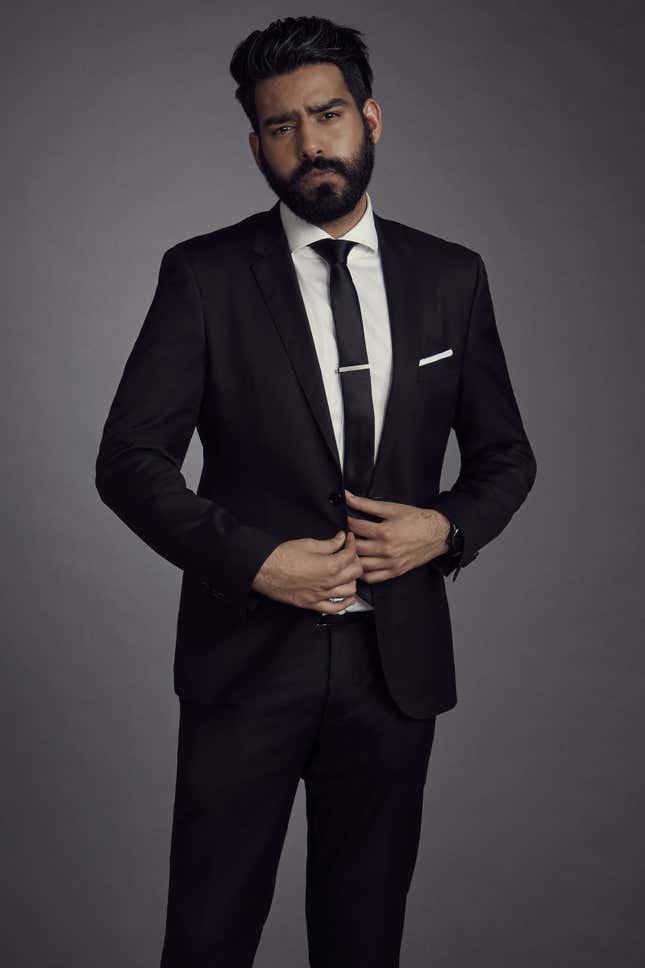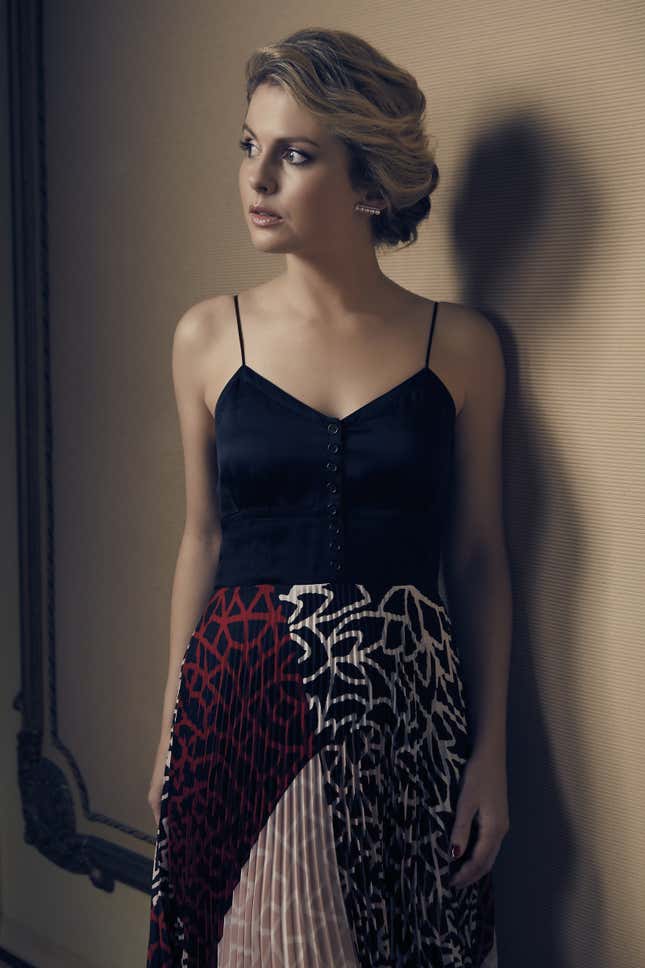 ---
Additional reporting by Gordon Jackson. Banner art by Jim Cooke.