I'm fascinated by the worldbuilding in Clark T. Carlton's novel Prophets of the Ghost Ants, which Carlton says "takes place a billion years in the future when the human race has been reduced to the size of rice grains and has intertwined with the insect world in order survive, essentially becoming the parasites of ants."
The novel, available as an ebook, is basically a proof-of-concept for a possible film and graphic novel. And two amazing artists have already helped create concept art for both. Journey into a strange future of insect battalions and a power-mad aristocracy that's more antlike than human.
Here's a bit more from the plot summary you can find on the Prophets of the Ghost Ants website:
Just as our current society has domesticated animals to sustain ourselves, the human societies of this future have yoked insects to their service. Food, weapons, clothing, art - even the most sacred religious beliefs - are derived from Humankind's profound intertwining with the once-lowly insect world . . . Corrupt elites ruthlessly enforce a rigid caste system over a debased and ignorant populace. Duplicitous clergymen and power-mongering Royalty wage pointless wars for their own glory. Fantasies of a better life, a better world, serve only to torment those who dare to dream. One so cursed is a half-breed slave named Anand, a dung-collector of the midden caste who, against all possibility, rises above hopelessness to lead his people against a genocidal army of men who fight atop fearsome, translucent Ghost Ants.
G/O Media may get a commission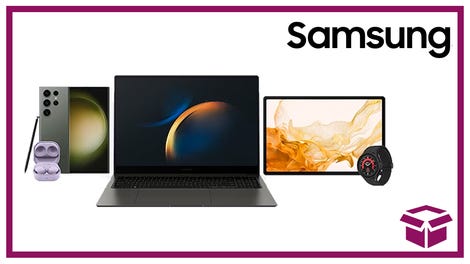 24 hour deals
Discover Samsung - Daily Deal
Carlton told io9 via email where he is in the production process:
The lead producer is Lawrence Bender and the other producers are the writing/producing team Mike Werb and Michael Colleary (The Mask, Face/Off, Lara Croft Tomb Raider and some upcoming projects). We are working on the screenplay and meeting with directors . . . The art is from some graphic novel prototypes, one based on the screenplay and the other based on the novel. One of the publishers we are talking to is an Indian company which would be great because so much of my inspiration was from Hindu religious literature and the histories of India (and Mexico).
I'd love to see this story become a movie. Giant battle scenes with insect armies? Humans gone insectile? Sounds potentially weird and awesome, like Fantastic Planet crossed with Nausicaa.
Find out more about the book via the Prophets of the Ghost Ants website.
Top illustration by Ronald Kurniawan.
By Ronald Kurniawan.

By Atula Siriwardane

By Atula Siriwardane

By Atula Siriwardane