While you've been out living your life in the sunshine and open air, scientists watched as six men willingly spent 520 days locked in windowless, steel tubes inside a Moscow warehouse. Results: this group, once cream of the astronaut crop, morphed into sluggish, unmotivated frat dudes.
The international team, termed the Mars500, was part of the longest simulated space mission ever, allowing scientists to better predict the effects of a round-trip ticket to Mars on the human body. In the first three months alone, the crew's activity level plummeted and continued dropping. The "return leg" of the mission saw the men spending almost 700 more hours nestled under their duvets than they did initially.
Other than the daily psychological and physical exams, the crew spent their wood-paneled days in true bro fashion, watching DVDs and playing Guitar Hero to stay occupied. To help out on the keeping alert front, mission control threw in some power outages and fake fires, presumably from unattended burning incense.
G/O Media may get a commission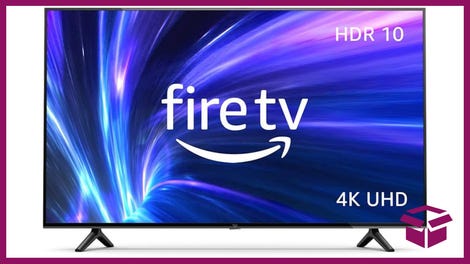 42% Off
Amazon Fire TV 50" 4K Smart TV
Some of the crew members seemed to fare worse than others. Four suffered from sleep and psychological issues, and one even started living a 25-hour day, falling out of step with his Mars-bound brothers. According to Steven Lockley, a neuroscientist who specializes in sleep medicine at Brighan and Women's hospital in Boston, the study raised some concerns about such long-term missions:
Having some of the six crew members with different schedules, and different amounts of sleep, would likely make for poor team performance and increased risk of accidents and injuries in a real-life situation. The deleterious effects on sleep, performance, psychological health and physical health would likely have been much worse had the subjects been required to live on a 24.65-hour day.
That's some rough hazing. But, for Science![The Guardian]