Alienware generally makes giant honking gaming computers. There are two exceptions: The tiny Alpha, and the console-sized X51 desktop. And today, the X51 is getting some pretty huge additions—including custom liquid cooling, PCIe solid state storage, and external graphics.
Deadly Mississippi Tornado Kills More Than 2 Dozen | Extreme Earth
In other words: If you're looking for all the power and upgradability of a full gaming desktop in a package that fits under your TV, this might be it.
The appeal of the Alienware X51 has always been about more than just it being small and powerful. It's about how easy it is to swap out full-size PC components from a box that can fit under your TV. Three screws and you can pop out a big graphics card and the memory. One more to access the hard drive tray. None of that has changed.
G/O Media may get a commission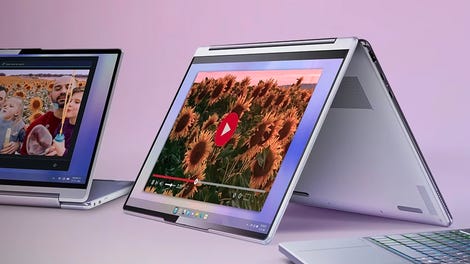 up to 70% off
Lenovo Spring Clearance
But there were always a few things that you couldn't really do with the X51—overclocking, solid state storage, or truly high-end graphics card. It just wasn't designed to support this customizations. There was no place to stick an additional 2.5-inch drive. No standard liquid cooling solution would fit. The motherboard BIOS wouldn't let you tweak.
The new Alienware X51 R3 changes all those things. First off: liquid cooling for the CPU, right out of the box, with a powerful blower fan to exhaust that heat right out of the case. You can get a Core i7-6700K Skylake CPU factory overclocked to 4.4GHz, and Alienware says it'll stay quiet. You can overclock the new DDR4 RAM, too. (Not that overclocking a CPU or memory will really impact game performance much these days: it's all about the GPU.)
There's still no space for an additional 2.5-inch solid state drive, but Alienware engineered a super clever way to get an incredibly speedy boot drive: they built a M.2 storage slot right into the PCIe riser that connects the graphics card. If you look carefully, you can see it won't take away any bandwidth from the GPU: it's got its very own PCIe X1 slot.
And yes, the system now has a port in back for Alienware's Graphics Amplifier, meaning you can buy a $200 external graphics dock and turbocharge this system with any graphics card you want. (You'll also find a pair of USB 3.1 ports.)
The Alienware Graphics Amplifier connected to an Alienware 13 laptop.
It's not quite as big a deal as it was with Alienware's laptops, where the difference in video game performance was freaking ginormous, but a Titan X should still be a pretty big difference compared to the biggest card you can fit inside the X51 itself. (This one comes to mind.) Now, the graphical potential of the X51 is limited by your wallet instead of your power supply.
I gotta say, you'll need a big wallet to get much out of these improvements, though. With liquid cooling, the new Skylake chips and DDR4 memory, you're talking about a starting price of $1100, with only a pesky GTX 745 graphics card, Core i5 processor, 8GB of RAM and 1TB of 7200RPM magnetic storage. You'll pay $300 extra for a reasonably powerful GTX 960 card, and $350 on top of that if you want an M.2 SSD.
If you want to go Core i7, Radeon R9 370 and an optical drive, you're talking $1,550, and the flagship model runs $2,050. That's a chunk of change. What probably makes more sense is to buy the entry model and add your own upgrades. Because like I said, the most wonderful thing about the Alienware X51 is that upgrades are a piece of cake.
By the way, Alienware's laptops are also getting a huge stack of upgrades starting today, most prominently all featuring the awesome new USB Type-C port complete with the even more amazing Thunderbolt 3. You can't charge the laptops over that port (they draw WAY more power than the port can take) but you can use them for external graphics or to charge a phone or tablet with 15W of juice. There's no more Mini DisplayPort on any of the laptops, but you do get HDMI 2.0.
Beyond that, the Alienware 13 can now be configured with a larger 62Wh battery for $50 (up from 51Wh), there's new Killer networking chips to be had, optional PCIe SSDs, and a new dynamic overclocking feature that Alienware claims will keep the CPU and GPU giving you all they've got in a variety of situations.
If you want to know more than that, you'll probably want to check out all the systems at Alienware's website.
---
Contact the author at sean.hollister@gizmodo.com.