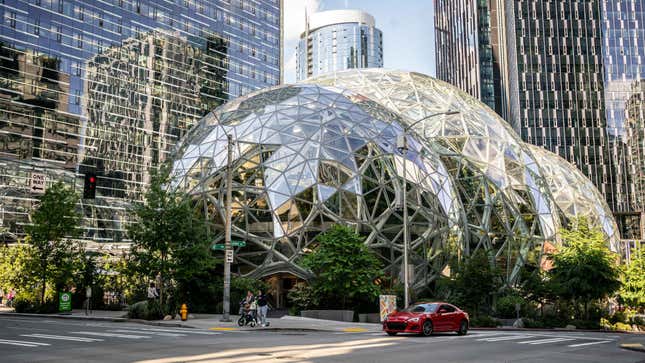 ChatGPT has been making the tech industry sweat since its rise in popularity last year, and now Amazon is feeling the heat too. According to internal communications from the company as viewed by Insider, an Amazon lawyer has urged employees not to share code with the AI chatbot.

Video Chat - From Sci-Fi to Sci-Fact
Insider reported earlier this week that the lawyer specifically requested that employees not share "any Amazon confidential information (including Amazon code you are working on)" with ChatGPT, according to screenshots of Slack messages reviewed by the outlet. The guidance comes after the company reportedly witnessed ChatGPT responses that have mimicked internal Amazon data.
"This is important because your inputs may be used as training data for a further iteration of ChatGPT, and we wouldn't want its output to include or resemble our confidential information (and I've already seen instances where its output closely matches existing material)," the lawyer wrote further, according to Insider.
Amazon is probably right about ChatGPT obtaining its data since, in a similar story, ChatGPT allegedly answered interview questions correctly for a software coding position at the company. According to Slack channel transcripts also reviewed by Insider, the AI provided correct solutions to software coding questions and even made improvements to some of Amazon's code.
"I was honestly impressed!" an employee reportedly wrote on Slack. "I'm both scared and excited to see what impact this will have on the way that we conduct coding interviews."
The novelty of ChatGPT has not warn off just yet, but questions surrounding how it may intersect with our daily lives have sprung up in recent weeks. While the chatbot was able to pass a final exam at Wharton in an MBA level course (where it did struggle with some basic arithmetic), ChatGPT's role in education—among other fields—is dubious. Some school systems, like the New York City Department of Education, have decided to ban the tech over fears of cheating, but OpenAI's CEO simply believes school administrators need to get over it.