If you work for Amazon, you might soon have the option to feel like you're working outside every day. Proposed earlier this week at Seattle City Hall's Design Review Board, this trio of interconnected glass domes is the company's plan for a space where employees could work and hang out.
Here are the details: it's a 65,000 square-foot, five-floor structure, filled with plants chosen for their ability to thrive in a microclimate comfortable for humans, too. There will be a variety of botanical zones modeled after mountain ecologies from around the world arranged amid places to work, eat, lounge, and so forth. Think of it of like the movie Biodome minus Pauly Shore. And all the science experiments gone wrong. And the pot smoking.
The plant-packed spherical structure would be built in the shadow of the skyscraper Amazon is building next door. Per the proposal the dome would serve as "a plant-rich environment that has many positive qualities that are not often found in a typical office setting." In plain English, it's an indoor park that makes you feel like you've left the office when you've never really left at all.
That's essentially the same startup-hatched strategy of putting a ping pong table and a fully stocked bar in the office, but now that culture is playing out on a massive scale. It's not just about the themed office anymore—it's about themed buildings and environments that give employees a reason to stay late. Why? Because they never even have to go outside. [Seattle.gov via GeekWire via BusinessInsider]
G/O Media may get a commission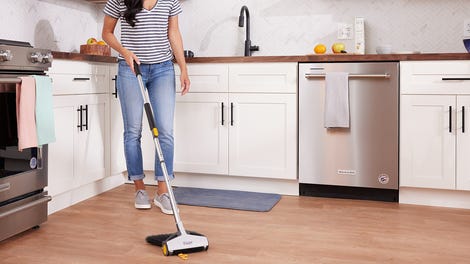 BOGO 50% Off
Flippr - BOGO 50% Off
Images via Seattle.gov, Top art by Michael Hession