Employee perks at some companies include watery coffee all day and maybe a ping-pong table. Employee perks at Amazon will soon include treehouses where engineers commune with nature to refresh their minds and meet in rooms with walls crawling with vines.

Amazon is building a series of greenhouses, or what it calls "spheres," in downtown Seattle as part of its expansion. These are meant to both be a "found treasure" in the neighborhood and a way to raise worker productivity.
The New York Times describes it thus:
When they open in early 2018, the spheres will be packed with a plant collection worthy of top-notch conservatories, allowing Amazon employees to amble through tree canopies three stories off the ground, meet with colleagues in rooms with walls made from vines and eat kale Caesar salads next to an indoor creek.
These aren't just some lousy bougainvilleas and lavender plants. No. There are orchids from Ecuador that smell like "cinnamon, wax candy and baby powder," a rather ugly plant from Namibia, and even carnivorous pitcher plants. Many plants are endangered or collected from private growers and gardens around the world. These are artisanal plants, and they will only be available to Amazon employees at first (though public tours later are a possibility).
Not only that, but inside these spheres there will be treehouses linked by suspension bridges "just wobbly enough to quicken the pulses of employees who walk over them," according to the Times.
G/O Media may get a commission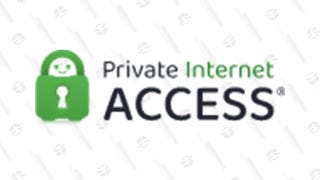 $3 per month
Private Internet Access | 2 Years + 2 Months Subscription
The idea is that a leisurely stroll on suspension bridges surrounded by carnivorous pitcher plants will reinvigorate employees and make them feel better about working at Amazon. Plants improve the air quality and a lot of research suggests that being in nature benefits mental health. Apple, too, was thinking along these lines when it hired contractors to plant 8,000 trees on its new spaceship campus. How many of those trees were carnivorous? We don't know.
This is certainly fancier than free lunch and nap rooms. Maybe Amazon took a tip from that burned-out guy who lied to his boss about a friend's funeral to take time off and build a treehouse. If you can't beat them, join them.