Angry Birds on Android is a Good Thing: a massively popular game making its way to Android, which is relatively gaming-starved. It's also one of the most pointed examples of Android fragmentation.
Here's a list of all the Android phones that Angry Birds isn't officially supported on, listed in a blog post by developer Rovio:
Droid Eris
HTC Dream
HTC Hero
HTC Magic/Sapphire/Mytouch 3G
HTC Tattoo
HTC Wildfire
Huawei Ideos/U8150
LG Ally/Aloha/VS740
LG GW620/Eve
Motorola Backflip/MB300
Motorola Cliq/Dext
Samsung Acclaim
Samsung Moment/M900
Samsung Spica/i5700
Samsung Transform
Sony Ericsson Xperia X10 mini
T-Mobile G1
T-Mobile G2
Rovio says that, despite having "hesitated to create multiple versions of Angry Birds" for Android, that's exactly what they're being forced to do in order to meet their goal of having it available on as many Android phones as possible. So they're creating a "lightweight solution" to run on devices that don't currently support Angry Birds, or run it kind of crappily.
Of course, you can see fragmentation in every platform—today's most awesome iPhone game, Rage HD, doesn't run on older iPhones and iPod touches. It's just more pointed with Android, because you're talking about more phones, and because some of the phones on that list, like the G2, are pretty current.
G/O Media may get a commission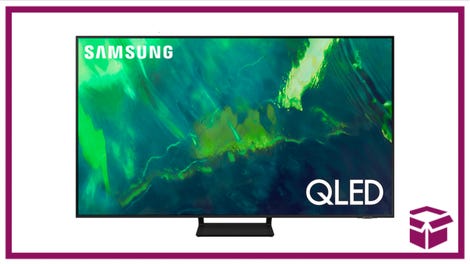 35% off
Samsung Q70A QLED 4K TV
Save big with this Samsung sale
If you're ready to drop some cash on a TV, now's a great time to do it. You can score the 75-inch Samsung Q70A QLED 4K TV for a whopping $800 off. That knocks the price down to $1,500 from $2,300, which is 35% off. This is a lot of TV for the money, and it also happens to be one of the best 4K TVs you can buy right now, according to Gizmodo.
While differing system reqs is simply a fact of life with PCs—and no one would ever talk about it as "fragmentation"—it's definitely one aspect of phones turning into computers that we're not super keen on.
[Rovio via Twitter]