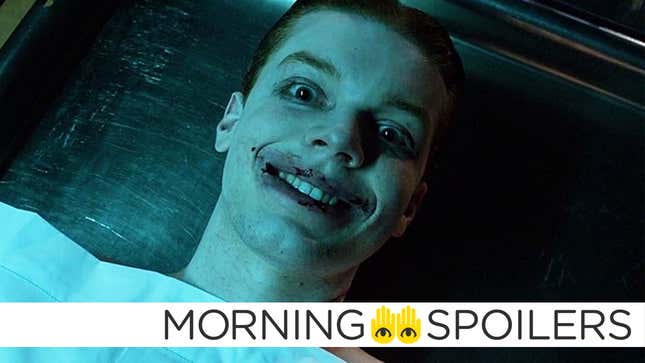 Jeremy Irons talks Justice League. Adam Driver doesn't want you to see a single second of Episode VIII before it hits theaters. Matt Reeves discusses Caesar's journey in War for the Planet of the Apes. Plus, Robin Hood: Origins gets its villain, new footage from Monster Trucks, and a new teaser for Legion. Spoilers get!


Meet Microsoft's New Surface Laptops

Justice League
Jeremy Irons discusses how Alfred will handle being flung into a world of superheroic gods in the movie.
No, Alfred is a stickler for staying the same. He tries to modulate everybody else. In a very gentle, English way he tries to deal with these people who can do all these extraordinary things in a very calm way, a very grounded way. He does not modulate at all. He sometimes lets Bruce Wayne out a bit on the lead, but he's still attached.
---
War For the Planet of the Apes
Director Matt Reeves tells /Film about Caesar's almost spiritual journey in the film:
In War, we wanted to push him to this place where he would be pushed to extremes. And we would go deeper into his nature. And as a result, he'd be tested in a way that he would either fail or not fail, and it's what he does in this movie that in our minds, makes him the seminal figure in ape history. If somebody was tested in this way, if somebody was this central to the creation of the ape world in the human story, that person would be like a god. So that's how the whole idea of trying to create him as sort of a Biblical epic story.
Reeves also shed some light on the humanity-destroying virus from the last movie:
Well, in the last movie, the idea in Dawn was that the virus had spread and wiped out basically 98% of humanity, right? Such a small number of humans who are left. Everyone got it, though. So the ones who are left, the humans who are left, they were immune because they're carrying the virus. They're all carriers. But none of the suffered the same effects that destroyed the rest of the world. So they actually do have the virus, but they're immune to its effects. So it's no longer an ongoing thing where they're worried about getting the virus, they all are just carriers but immune.
---
Guardians of the Galaxy Vol. 2
James Gunn teases an eclectic mix for the next volume of the Awesome Mix:
The second soundtrack is great. I think it's a more diverse soundtrack. I think the first soundtrack [had] a bunch of songs that maybe you heard but didn't know the name of the song – you didn't know the name of the singer. In this one, we have some really incredibly famous songs and then some songs that people have never heard. So, it's a much more diverse soundtrack.
---
Robin Hood: Origins
Ben Mendelsohn has been cast as the villainous Sheriff of Nottingham. [Variety]
---
Star Wars: Episode VIII
In a move that probably has a Disney marketing executive somewhere internally screaming, Adam Driver thinks there shouldn't be a single trailer for the film:
I think that'd be bold. I'd love it, yeah! Then no one would know anything. The less people know, I feel like, the more exciting… the more of an event it is.
Meanwhile, Daisy Ridley's review of the film so far is in: [excited noise].
I watched a sizzle reel. I went to go see Rian in the edit, and that was very...[makes excited noise] Rian sounds very happy. It's very, very exciting. Rian doesn't love showing stuff. I've seen bits and bobs, but he likes it to be done. So I think probably the first time I see it will be when it's fully done. I don't think anyone will see an early cut outside of the main editing team....
[Empire]
---
Transformers: The Last Knight
Michael Bay invites you to unlearn what you have learned about Optimus Prime in a new poster.


---
Monster Trucks
Here's a new TV spot for the film about monsters in trucks.
---
Gotham
Gotham has long teased the return of Cameron Monaghan's character Jerome, and his evolution into the show's take on a proto-Joker—and it seems like the show is going to start setting something up pretty soon.
A hastily deleted tweet from Monaghan revealed a shot of him in the Joker make-up and a purple-hued vest/dress shirt get up very much inspired by the classic comic book design. It could simply be Monaghan playing a joke that got a little too far out of hand, or it could have been deleted to keep his appearance on the show secret. Either outcome seems like it could be likely in the crazy world of Gotham. [Comicbook.com]
---
Lost in Space
Ignacio Serrichio has joined the cast as smuggler and longtime associate of the Robinsons, Don West. [Deadline]
---
Salem
Sad news, witchcraft fans: the show will end after its third season. [THR]
---
A Series of Unfortunate Events
Neil Patrick Harris talks about how close the show is to the original books:
I think it's super faithful to the books. I think at times it's shockingly dark. From what I gathered, Netflix was concerned that adults weren't going to be able to value it because it was skewing towards a younger demographic. And I think now that it's done, they want to make sure the kids still value it and it's not gone too Stranger Things. I really wanted Olaf to be bad. To be a bad person.
[Collider]
---
Legion
Finally, here's a new teaser image featuring Aubrey Plaza's character, Lenny Busker. [Comicbook.com]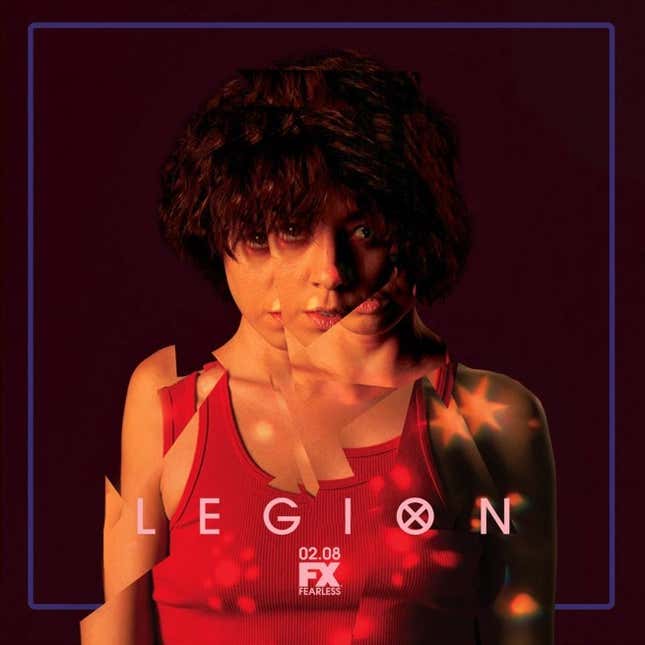 ---
Additional reporting by Gordon Jackson. Banner art by Jim Cooke.