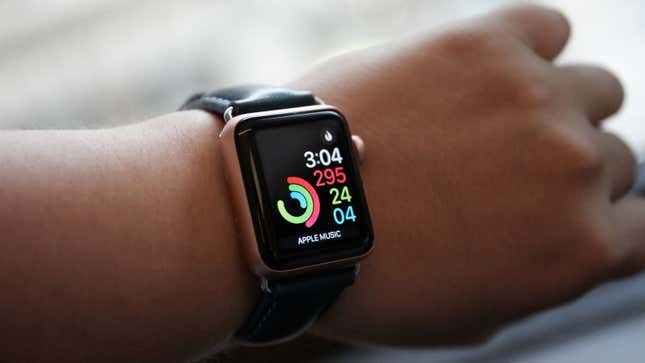 The Apple Watch has been a niche product from the beginning, but its health and fitness tracking features have started to catch on with the public. One overlooked feature, however, is that it can be useful for police trying to track down a victim's murderer.
Taylor Lorenz Talks "Extremely Online"
According to the Australian Associated Press, Myrna Nilsson, 57, was murdered in Adelaide in September of 2017. Neighbors found her body outside her home, severely beaten and bound with tape. At the time, Nilsson's daughter-in-law, Caroline Nilsson, 26, told law enforcement that a group of men had invaded her home and attacked her following a road rage incident. The younger Nilsson claimed that she had also been tied up by the attackers before they got away.
Last week, prosecutor Carmen Matteo presented evidence in court that Caroline Nilsson fabricated her story and should be held on charges of murder without bail.
According to Matteo, a forensic analyst studied the data on the victim's Apple Watch and determined that the attack and her death occurred within a seven minute window. A flurry of activity was recorded followed by calm when the victim was presumably unconscious, then her heart rate stopped. "The prosecution accumulates those timings and the information about energy levels, movement, heart rate, to lead to a conclusion that the deceased must have been attacked at around 6.38pm and had certainly died by 6.45pm," Matteo told the court.
Caroline Nilsson previously testified that her mother-in-law argued with the attackers for about 20 minutes while she was tied up. The fact that Caroline used her own phone to text her husband at 7:02 PM and shop on eBay at 7:13 PM, further eroded the credibility of her story.
The judge agreed with the prosecution and denied bail. Mrs. Nilsson will return to court on June 13th.
The case echoes a similar situation last year when law enforcement in Arkansas asked Amazon for any recordings one of its smart speakers may have made in the home of murder victim. Amazon resisted at first, but ultimately cooperated with the investigation. For privacy advocates, it was a startling reminder that Alexa could be listening at any time.
The collection and transmission of health data is a relatively new field that certainly raises some privacy concerns. What Apple can track at the moment is fairly limited but it has won praise for having the best privacy protections on the market. We've reached out to Apple to ask if it cooperated with law enforcement in recovering Myrna Nilsson's data and will update this post when we receive a reply.
[News.com.au via New York Post]