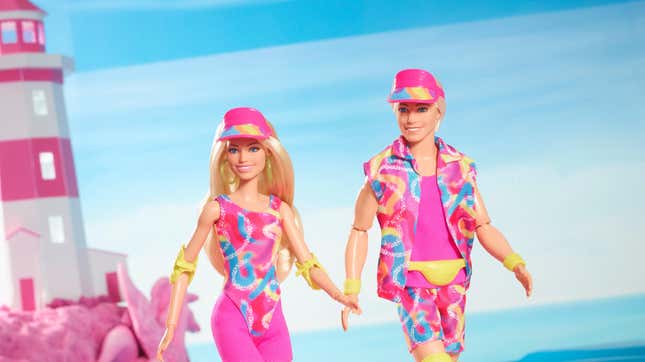 Looks like a good old fashioned visit to the toy aisle might be in order if you want a chance at the second drop of Barbie movie dolls.
If you're lucky, you can add to your collection with new releases inspired by more of Barbie (Margot Robbie) and Ken (Ryan Gosling)'s iconic looks from the movie—like their rollerblade arrival in Venice Beach, Ken's Western look, Barbie's tracksuit, and a special Ken-boxed Kenland Ken (complete with Ken fanny pack). As you might guess, given the ongoing epidemic of Barbie fever, pre-orders for the doll collection inspired by Greta Gerwig's film are quickly disappearing from Mattel's official site. The first wave of dolls are sold out and quickly showed up on second markets like Ebay for a bigger cost—and now, some of the second wave dolls are also already listed.
Here's a gallery of the collection which will be released by the end of summer— with the coveted Weird Barbie on pre-order for 2024.