The Olympic Games celebrate feats of athleticism and endurance — but nobody would care about these contests if they weren't promoted by great accomplishments in graphic design. Check out all the stunningly designed posters for the past 120 years of Olympic Games.
1896, Athens
(via Britannica Kids)
1900, Paris
(via Amazon)
1904, St. Louis
G/O Media may get a commission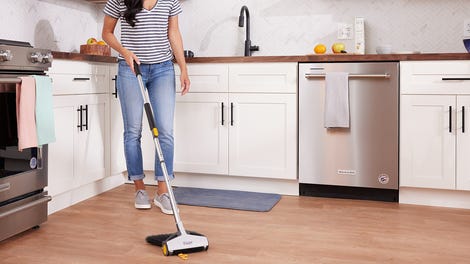 BOGO 50% Off
Flippr - BOGO 50% Off
(via Stephen's Liberal Journal)
1906, Intercalated Games, Athens
(via Wikimedia Commons)
1908, London
(via Alphabetilately and Christie's)
1912, Stockholm – the first Olympic Games with an official poster
(via Fashionistas)
1916, Berlin, the first cancelled Olympics
No official poster was issued, but the artwork on the stamp included above would have been the official artwork for the Games.
There was an unofficial 6th Olympiad in Amsterdam, which has a poster, designed by Jan Willem Sluiter:
(via Alphabetilately and Graham Budd Auctions)
1920, Antwerp, Belgium, where Austria, Bulgaria, Germany, Hungary and Turkey were banned because of World War I
(via Christie's and colorlib)
1924, Paris, designed by Jean Droit
(via Victoria and Albert Museum and Christie's)
1928, Amsterdam
(via WOWWorks and Digital Poster Collection)
1932, Los Angeles
(via The Museum of the San Fernando Valley)
1936, Berlin
(via E-Verse Radio)
1940, Tokyo, cancelled due to Sino-Japanese War in 1938
(via Report of the Organizing Committee on its work for the XIIth Olympic Games of 1940 in Tokyo/PDF)
1940, Helsinki, also cancelled because of WWII
(via Victoria and Albert Museum)
1948, London
(via Parag Sankhe)
1952, Helsinki. The poster was the same that they wanted to use on the cancelled 1940 Olympic Games.
(via Stephen's Liberal Journal)
1956, Melbourne. Australians had an equine quarantine, so the equestrian events were held in Stockholm.
(via dhub and Christie's)
1960, Rome
(via Fashionistas)
1964, Tokyo
(via Gurafiku and Pink Tentacle)
1968, Mexico City
(via Olympic Artifacts)
1972, Munich
(via Heritage Auctions, Universtypeface, Hugo & Marie and Digital Poster Collection)
1976, Montreal
(via Olympic Artifacts and catster)
1980, Moscow
(via mr magoos milk truck and Pinterest)
1984, Los Angeles
(via mr magoos milk truck)
1988, Seoul
(via Digital Poster Collection)
1992, Barcelona
(via Digital Poster Collection)
1996, Atlanta
(via YouTheDesigner)
2000, Sydney
(via Gazeta do Povo)
2004, Athens
(via Gazeta do Povo)
2008, Beijing
(via Gazeta do Povo and Xinhua)
2012, London
(via Artatm)