This week on TreeHugger, how biomimicry works, a zombie caterpillar, the science of urban farming, DIY rocket stoves, and much more!
1. How Biomimicry Drives Sustainability: From Fish-Inspired Wind Turbines to the Future of 3-D Printing
Great interview with Janine Benyus, President of the Biomimicry Institute
2. Will Your Next T-Shirt be Made from Trees?
High-tech process turns cellulose into a cotton substitute, but without the pesticides.
3. Scientists Discover Gene Behind Melting Zombie Caterpillars
Watch for it in the new season of The Walking Dead!
4. Guess What? 2011's 'Ultimate' Utility Bike Is Electric
Nice custom electric ride!
G/O Media may get a commission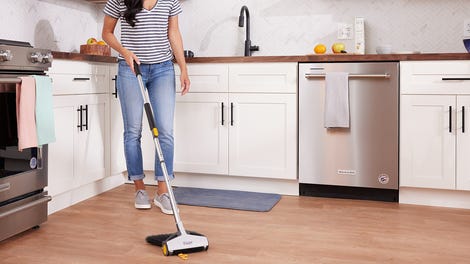 BOGO 50% Off
Flippr - BOGO 50% Off
5. World Energy Use to Increase 53% by 2035, Despite Facebook Changes
Despite renewable energy's fast growth, fossil fuels are projected to remain dominant...
6. MacArthur Genius Will Allen Shows Us the Future of Urban Agriculture (Video)
The complex science of doing more with less, and providing access to healthy food for all.
7. Creating 1 Million Energy Efficiency Jobs is "a No-Brainer": Bill Clinton
Two birds with one stone: Saving money over time from energy efficiency, and creating jobs immediately.
8. Solar Power Costs Dropping Dramatically. 11% in 6 Months.
Now's a good time to get solar panels for a bargain price.
9. How to Build a Rocket Stove Water Heater (Video)
Ingenious and incredibly efficient.
10. Peugeot's 60+mpg Diesel-Hybrid Crossover. Taking Orders Now. (Video)
Europeans get all the cool green cars.