This week on TreeHugger, build a solar-powered cigar box amp, giant lilypads take over waterways, our favorite Star Wars-themed posts, and more!
Build a Robot! Arduino-Based Four-Legged Robot Your Can Make Yourself
We love biomimicry in robots, especially those that look and move like animals and insects. Now here's an opportunity to build your own!
Waste Receptacle Offers Wi-Fi in Exchange for Dog Poo
Bullmastiff owners in Mexico City are about to become extremely popular among laptop-wielding parkgoers, methinks
Eco-Friendly Robots Will Decompose When They Die
How do you solve the problem of defunct robots? Instead of recycling them, make them decompose where they die.
Giant Solar Lily Pads Take Advantage of Unused Waterways for Energy
This solar concept design is an intriguing idea for taking advantage of neglected waterways as a place for putting solar power.
G/O Media may get a commission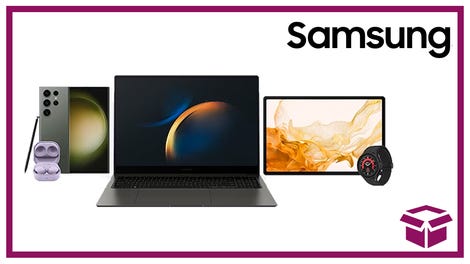 24 hour deals
Discover Samsung - Daily Deal
Solar Stella Cigar Box Amp Is An Awesome Project for Musicians
We love open source hardware, we love upcycling, we love solar power, we love music... and all of these things are packed into this Solar Stella amp.
5 Star Wars-Inspired Green(ish) Gadgets
To honor "May The Fourth Be With You" last week, we rounded up our favorite Star Wars-themed posts.
Low-Tech Water-Powered Alarm Clock Offers Beautiful Alternative to Digital Beeps
It's really hard to find a digital alarm sound that is pleasant to wake up to, but this water-powered design offers a low-tech and highly lovely alternative.
Spin Your Old Vinyl On The Jónófón, a Flatpack Papercraft Gramaphone
The Jónófón is "a return to simplicity", when people could understand how technology actually worked.
Nokero Solar LED 'Ed' Helps Kids Hit The Books
This tiny LED light gathers up enough sun during the day to help kids keep up with homework at night, and learn about renewable energy in the process!
Pinning the Cloud: Pinterest, Cloud Computing and the Environment
Pinterest is quickly growing and using cloud servers to host all of those new pins, but what is the real footprint of this and what could make it better?