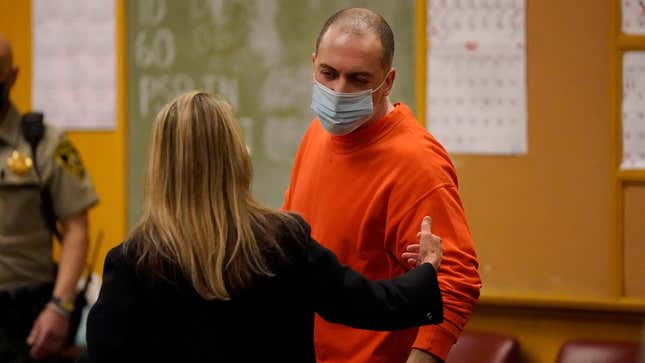 Nima Momeni, the suspect accused of stabbing Cash App founder Bob Lee to death on April 4, will plead not guilty to murder, according to multiple reports. Momeni's lawyer, Paula Canny, told journalists outside the San Francisco state court on Tuesday that, in the defense's view, a premeditated murder charge isn't supported by the evidence, according to Bloomberg News and the San Francisco Chronicle.

The FTC Just Prescribed a Can of Whoop Ass on Health Data
Momeni appeared briefly in court on Tuesday, but for now, his next day in court is postponed and his arraignment is yet to occur. The formal proceeding was put off on Tuesday, for the second time, and is now scheduled for May 2. The delay came at the request of the defense, which argued more discovery is needed. Canny said she is specifically awaiting the city medical examiner's autopsy report, per Bloomberg—an ask the prosecution has opposed, as one prosecutor asserted the complete report could still be weeks away.
Momeni was arrested and charged over Lee's stabbing on April 13. Lee was the creator of Cash App and former chief tech officer at Jack Dorsey's company Block (formerly Square). The 43-year-old was found bleeding out from apparent stab wounds in the wee hours of April 4. He died from his injuries.
Momeni, the 38-year-old accused suspect, knew Lee personally—counter to initial laments about rampant San Francisco crime and the widespread speculative narratives that emerged following Lee's death framing the tech exec's killing as the result of random, uncontrolled violence in the California city. Momeni is also in the SF tech sector, and is the owner of Expand IT. He is facing a murder charge with an enhancement for the use of a knife.
Prosecutors claim that Momeni stabbed Lee with a kitchen knife after a night out with a group of friends, including Momeni's sister. The charging document outlines a possible timeline of events and evidence against Momeni, including video footage of him allegedly entering Lee's vehicle and subsequently lunging at the Cash App founder. In the document, prosecutors ask for the suspect to be held without bail. Canny, the defense attorney, said that she will oppose that request. For now, Momeni is in jail awaiting arraignment.