The Boy Scouts of America now allows gay scouts, but still discriminates against gay leaders. That could change as soon as next month, when the BSA plans a vote on the matter. Why should you care? Why should gay adults be allowed to lead? And, how can you help?
Why Scouting Matters
The Boy Scouts of America is the absolute best leadership program for young men. No caveats, no exceptions. I'm an Eagle Scout, a former Assistant Scout Master and a Brotherhood member of the Order of the Arrow; an experience which continues to pay daily dividends today, in my life as a 34-year old writer. Sure, it taught me practical skills like knot tying and lifesaving that I still rely on, but more importantly it gave me the confidence to pursue my dreams and do so in an ethical manner that benefits the world around me in the process.
In large part due to lessons Scouts taught me, I now make a publication about adventure travel in the outdoors. Thanks BSA.
There's 2.6 million young people enrolled in Scouting right now. They're being taught how to be successful adults, good citizens and future leaders. Compared to similar training and experiences offered by the education system and community organizations like churches, Scouts offers kids a more compelling, more challenging, more diverse, religiously agnostic experience that, at least in my life, proved more valuable than a college education.
G/O Media may get a commission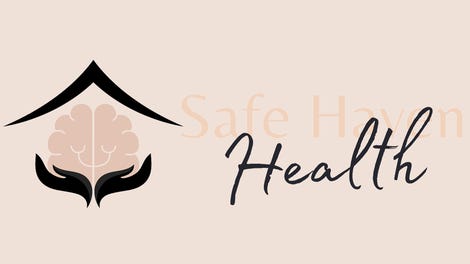 Addiction counseling
Safe Haven Health
Why Scouts Doesn't Allow Gay Leaders
As an inherently conservative organization, the BSA has tracked wider public opinion on homosexuality. The first record of discrimination against gays appears to date back to 1980, but it seems logical to conclude that Scouts was at least passively anti-gay before that time.

Then, in 1991, the BSA released a position statement on the matter, saying:

"We believe that homosexual conduct is inconsistent with the requirement in the Scout Oath that a Scout be morally straight and in the Scout Law that a Scout be clean in word and deed, and that homosexuals do not provide a desirable role model for Scouts."
This was updated in 2004 to:
"Boy Scouts of America believes that homosexual conduct is inconsistent with the obligations in the Scout Oath and Scout Law to be morally straight and clean in thought, word, and deed. The conduct of youth members must be in compliance with the Scout Oath and Law, and membership in Boy Scouts of America is contingent upon the willingness to accept Scouting's values and beliefs. Most boys join Scouting when they are 10 or 11 years old. As they continue in the program, all Scouts are expected to take leadership positions. In the unlikely event that an older boy were to hold himself out as homosexual, he would not be able to continue in a youth leadership position."
But times change and, in 2013, the BSA's 1,400-member board voted 61% / 38% to allow openly gay scouts. But not gay adult leaders.

The issue of why a gay person would want to become an adult scout leader is often questioned when this issue is discussed publicly. Let me explain it for those who may not have experience with the BSA. 1) It's very common for scouts who obtain the ultimate rank of Eagle to have invested a huge amount of their life into the organization. It's something they'll have had to decide at some point was very important to them and to which they've become very dedicated. Therefore it's common for Eagle Scouts to become adult leaders in the organization when the turn 18; they want to give back to the organization and people who helped them. 2) Gay people have kids! And this otherwise extraordinary organization remains the best possible place for those kids to learn to be adults. The best way to ensure that your kids have the best possible Scouting experience is to help lead it. 3) They just want to help. Former scouting experience or current kids in the program or no, people who have the skill, ability and will to help guide kids' lives have no better organization to do it though than Scouting.
The BSA's leadership, itself, recognizes both the need to allow gay adult leaders and refutes discriminatory and homophobic opinions on the matter.

"I was prepared to go further than the decision that was made," the BSA's President, Robert Gates, told the Associated Press after the 2013 vote that allowed gay scouts, but denied gay adult leaders. "I would have supported having gay Scoutmasters."

Last year, we interviewed the BSA's National Commissioner, Tico Perez, about the issue, asking him if Scouts considered gays potential pedophiles. "Let me be as clear as I can be on that topic: No, no and no," he told us. "This has never been an issue of predators or pedophilia. We have studied every piece of data and every piece of information that the rest of the world has and there is no relationship between homosexuality and pedophilia. That is not the issue."

"I don't think there's any interest in addressing gay adult leadership at this time," he concluded.

Why Scouts Needs To Allow Gay Adult Leaders
Public opinion has changed. With the organization's annual national meeting occurring next month, 135,000 people have signed a change.org petition from a local troop in Converse, Texas calling on the BSA, "…to reject the Boy Scouts of America's anti-gay policy on adults."

It was inspired by a lesbian couple who were told they could no longer participate in the Scouting experience of their son, who is less than one year away from reaching Eagle; they've been helping his local troop since he was in Cub Scouts.

Bear Grylls is Chief Scout in the UK, not here, but as a role model for countless young people and a de facto ambassador for the organization worldwide, his experience with the issue and his opinion on it also matters. We asked him about it while camping together late last year:

"People go, 'Oh, Baden Powell, he wouldn't recognize Scouts today.' But, I think he'd be proud of that. He used to say that you can never stand still, you always have to keep developing and keep moving forward. Scouts should be progressive and should be adapting. If you're gay or not it's irrelevant, Scouting values respect."

"Yes, the Boy Scouts of America should definitely allow gay adult leaders and I think it's really going to hold them back if they don't."
In fact, an entire organization has sprung up around the issue. Scouts For Equality is a 501(c) (3) charitable organization mostly made up of Scouting alumni who list their mission by stating:

"As Scouts, we believe discrimination goes against the values our movement teaches us and has no place in Scouting's future."
They're conducting a campaign to influence next month's vote on the matter and have, as a group, addressed some of the commonly held misconceptions about Scouting's mission and how it relates to homosexuals.

The Scout Law says: "A Scout is loyal." Something the BSA elaborates on by stating, "A Scout is true to his family, Scout leaders, friends, school, and nation."

"Consistent with the BSA's understanding of loyalty, Scouts for Equality believes that showing some Scouts the door when they turn eighteen-years-old is fundamentally disloyal. The deliberate and pernicious removal of gay Scouts upon their eighteenth birthday–many of whom are Eagle Scouts and have been members of the organization since they were six years old–constitutes a breach of Scouting's promise of loyalty."

"Gay Americans are our friends, our family members. They serve in our nation's military, work in our hospitals, and teach in our schools. They attend church and go to temple, raise loving and committed families of their own, and participate in our communities along with everyone else."

"Removing a specific kind of person from the Boy Scouts of America because he turns 18 is not loyal."
The Scout Law also talks about religion; it says: "A Scout is reverent." The BSA expands on that by saying, "A Scout is reverent toward God. He is faithful in his religious duties. He respects the beliefs of others."

"Consistent with the BSA's policy, Scouts for Equality believes that showing respect towards the beliefs of others is consistent with the Scout Oath and Law. We expect all of our members to show reverence and respect for all religious beliefs and philosophical positions."

"We believe Scouting is a force more powerful than one person or one religion. By welcoming people from all religious beliefs and philosophical positions, including non-theistic ones in Buddhist, Unitarian, and other traditions, Scouting can better fulfill its vision of preparing youth in America to become responsible, participating citizens and leaders."

"It is our position that regardless of where you are in your search for truth and meaning, Scouting has a lot to offer to every young person. We feel the BSA would be wise to follow the lead of the GSA by dropping the explicitly theistic requirement without fundamentally changing the religious nature of the organization."
How You Can Help
The BSA's board of directors will vote on whether or not to allow gay adult leaders in the organization during its annual meeting, being held May 20-22, 2015.

Sign the change.org petition, it's less than 15,000 signatures away from reaching 150,000.

Scouts for Equality is also running a Challeng campaign, in which you can pledge money to the BSA, contingent on them voting to allow adult leaders. Your entire donation (minus a 10% fee, which is capped at $10, max) will go to the BSA if, and only if, they allow adult leaders.
"We're trying to show the BSA that they don't need to rely on big, Conservative organizations for their funding," Ben Moshe, the founder of Challeng and another former Scout told us this morning. Just a few days in, the campaign has raised nearly $45,000.

And, if you're involved in Scouting, tell your local board member that you support equality. As Troop 512 in Texas has shown, even a small, local troop can have a significant voice in the matter.

I bet working in pursuit of equality for the BSA would make a killer Eagle Scout project.

IndefinitelyWild is a new publication about adventure travel in the outdoors, the vehicles and gear that get us there and the people we meet along the way. Follow us on Facebook, Twitter, and Instagram.