Rat Island doesn't have a lot going for it. It's called Rat Island, it's mostly rock, barren, covered in poop, and is tiny. But with the right owner (YOU?) it could be the secluded green HQ of your dreams.
Rat Island's current owner is sick of paying taxes on the places, the NYT reports, so is going to auction it off. New York City guesses it's worth around $475,000. That might sound like a lot for 2.5 acres of rock, but as far as desolate boulders go, this is prime real estate. It's easily accessed via the Bronx (provided you have a boat), meaning it's close to New York's bustling tech scene, and is a complete blank slate for your dreams. Geek tabula rasa. What can we build there?
It wouldn't take much to setup a minimalist nerd retreat. A wireless data dongle (LTE, someday) would give you enough for communications with the mainland. A solar charger for and maybe a small-ish wind turbine would keep your gadgets humming. And to eat? Fish, probably! The Times dismisses the awesome bonus of the fact that Rat Island is covered with mussels. Free, all you can eat mussels. Where am I, Versailles?
But what to put over your head? Hit the gallery for some inspiration. If you're interested in buying this thing, shoot me an email and we can put some cash together. Shotty mayor. OK, fine, we can have an election. [NYT]
---
You can keep up with Sam Biddle, the author of this post, on Twitter, Facebook, or Google+.
G/O Media may get a commission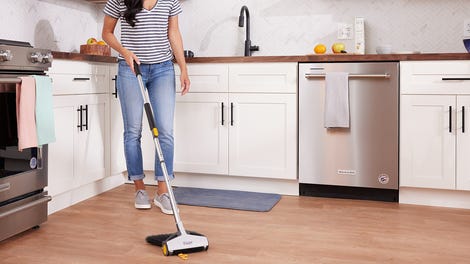 BOGO 50% Off
Flippr - BOGO 50% Off
Some version of this beautiful structure—adapted for the smaller grounds of Rat Island—would be perfect:
Created by Robles Arquitectos, the house is so isolated from civilization that it has no access to public power cables, sanitation, or water. For the latter, the house uses water from the forest, which also serves as a power source thanks to two low-impact hydroelectric turbines that crank 800kWh. In addition to the generators, the roof can provide up to 10,800kWh of electricity thanks to its panels. Additional panels heat up the water.

The whole house-which is 1 meter over the ground so it's away from its humidity-uses thermal panels, built around a steel structure. The structure itself has been designed following the same principles that make insects energy efficient, to enhance ventilation, reduced sun exposure, and provide with natural illumination for as long as possible during the day.
The Sol Cinema is technically just that—a mobile, solar-powered movie theater. But there's no reason you couldn't adapt it for regular residential duty, as it's got room for eight and plenty of energy autonomy:
The UK-based Sol Cinema is 100% powered by the Sun. They say:

"The U.K. isn't famous for sunny days, yet [we] still manage to run our entire cinema, including video projectors, sound systems, laptops, hard drives and lights from the energy of the sun via solar panels. This means we have no utility bill each year and can perform anywhere at anytime."

The film projector they use is powered by four large lithium-ion batteries that are charged by two 120W solar panels.
Plus, it's small enough to fit on Rat Island without spoiling the majestic view of other nearby abandoned islands. Finally, some peace. Now just get LTE coverage out there, please.