Health Canada has issued a stern warning to licensed commercial growers across Canada, telling them to revamp their advertising — or else, they might receive a suspension or revocation of their licenses. The problem? Apparently they're making marijuana look too good.
As the CBC is reporting, the Canadian government has set strict limits on how marijuana growers can portray their products on websites and social media. According to its guidelines, manufacturers can't use photos of the buds or include a hyperlink to other websites that promote the product. Growers are also not allowed to tell customers how various strains can treat different symptoms; only bare-bones information is allowed.
The Health Canada warning, which went out to 20 officially licensed producers of medical marijuana, stated that, "The information provided by licensed producers to the public should be limited to basic information for prospective clients such as the brand name, proper or common name of the strain, the price per gram, the cannabinoid content, and the company's contact information."
From the CBC report:
But as various firms jockey for market share, virtually all the existing websites have crossed the line, some making broad claims for the efficacy of their strains and posting glitzy photos of their indoor farms.

Now, these companies can't even advertise about the taste of their products.

"The smoke is strong with an unmistakably flowery taste," says one website, a claim that will apparently have to be dropped by Jan. 12.

"At the end of the day, everybody's offside in some capacity," said Marc Wayne, president and CEO of Bedrocan Canada, a Toronto-based producer and chair of the industry group the Canadian Medical Cannabis Industry Association.

"We welcome the clarity and enforcement … and the level playing field," he said from Toronto, noting that each of the 20 firms was provided an individual breakdown by Health Canada officials of where their corporate websites crossed the line.

The prohibition on "promotional images" of bud or leaf also applies to Twitter and Facebook accounts, and other social media sites, which have become some of the most potent marketing tools available for the industry.

An Ottawa lawyer who represents medical marijuana firms says the rules have been unclear for months and that Health Canada's clampdown was expected.

"They had to finally take a position, even though it's not really a clear one," Trina Fraser said of the latest missive from the department. She said she has been pressing Health Canada for months, but got "some nonsensical response back."
G/O Media may get a commission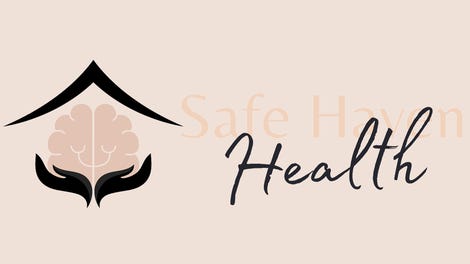 Addiction counseling
Safe Haven Health
This is going to put quite a burden on medical marijuana clinics when it comes to connecting patients with the right products. Growers know their products best, so they'll have to communicate this expertise to clinicians somehow.
Much more at the CBC.
Image: Cannabis Culture