On March 18, at the Baselworld watch show in Switzerland, a vaporous French company called Celsius X-VI-II will unveil the Papillon, a $300,000 mobile phone that is packed with the most advanced micro-mechanics of any gadget ever created.
All of this according to a recent profile in PCMag, one that frankly raises more questions than it answers. In the piece, Celsius co-founder Alejandro Ricart offers a vague picture of his team's ambition, citing high-end Swiss watches as the inspiration for his company's ultra-luxury, mechanical mobile phone.
"We want to take the useful functions of the cell phone and try to re-think them, and re-create them in a mechanical way," he explained. One such suggested mechanism is a kinetic hinge that powers the phone when it's flipped open and closed shut.
Sascha Segan, PCMag's reporter, seems pretty enthralled by the whole business, describing the device as a "hand-made art-watch with more than 600 mechanical components, many of which are visible to the naked eye."
Papillon is French for "butterfly," an insect that apparently inspired the design of the phone and, when you come to think of it, is sort of a strange little creature in its own right. As you can see, a butterfly floats fleetingly through the teaser clip for the phone.
G/O Media may get a commission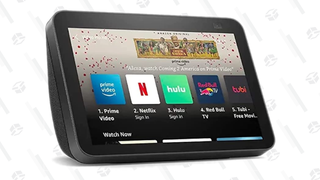 All of this is quite bizarre and potentially very dumb, like something out of a Dan Brown novel*, and it certainly feels like it could all blow away in a cloud of vapor. The x-ray shown above is the only image of the phone available. But in a genre of gadget that is almost categorically uninteresting to us, this ultra high-end device has piqued our curiosity. [Celsius X VI II via PCMag]
*If Celsius's shadowy forces silence me for making all of this public, or for ripping the weird promo video from their site without permission, just FOLLOW THE SIGNS.