Hyperloop One, the much-ballyhooed company formed with the goal of bringing the futuristic Hyperloop to fruition, has been hit by a whopper of a lawsuit from none other than co-founder and chief technology officer Brogan BamBrogan.
The claims contained within the suit, filed Tuesday, are salacious. BamBrogan, a former SpaceX engineer—as well as a handful of other plaintiffs, including David Pendergast, Hyperloop One's former assistant general counsel—allege that "those in control" of Hyperloop One "continually used the work of the team to augment their personal brands, enhance their romantic lives, and line their pockets (and those of their family members)."
The lawsuit—whispers of which were reported by BuzzFeed earlier this morning—specifically names the company, as well as co-founder Shervin Pishevar, former company lawyer (and brother to Shervin) Afshin Pishevar, CEO Robert Lloyd, and vice chairman Joseph Lonsdale as defendants. It alleges incidents of assault, defamation, wrongful termination, breach of contract, "intentional infliction of emotional distress," breach of fiduciary duty, breach of contract, and violation of California's labor code. It was filed in the Superior Court of California, Los Angeles County.
One of the alleged incidents described in the suit involved Afshin Pishevar leaving a noose on BamBrogan's desk. (The suit included stills from surveillance footage that allegedly show Pishevar with a rope in his hand.) It also claims that when Shervin Pishevar began dating the company's PR representative, he increased her salary from $15,000 a month to $40,000 a month.
G/O Media may get a commission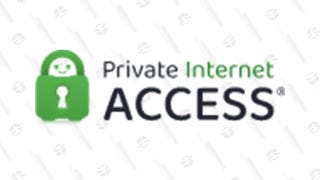 $3 per month
Private Internet Access | 2 Years + 2 Months Subscription
Other claims, which we've taken directly from the lawsuit, include:

Defendant Joseph Lonsdale insisted that the company hire his little brother's two-person outfit, with no notable experience with companies building hardware and engaged in infrastructure development, and few independent contacts with international and top-tier investor funds, as the company's exclusive investment bank, when far better partners were available.
Shervin instituted a "pay-to-play" scenario by pressuring potential Hyperloop One investors to invest in Shervin's own fund, Sherpa Capital, in order to gain access to direct investment in Hyperloop One. He also commanded that personal buddies be allowed to invest while strategic and other reputable investors were pushed off.
Plaintiffs wanted Hyperloop One to succeed. … And they wanted those who are running the company to put technology development first, and take their fiduciary obligations seriously; to stop hiring cronies and relatives for useless work; to stop using company headquarters as their own private party venue; and to stop forcing potential investors to invest in other funds before they do business with Hyperloop One. Hyperloop is not a frivolity, a hobby, or a party trick. It is a serious concept that deserves serious development.
The suit also accused the company of wrongful termination. It claims that 11 employees—some of whom went on to file the lawsuit—sent a letter to Shervin Pishevar, Lonsdale, and Lloyd in in late May expressing concerns about financial management and "changes necessary to set the company on a course for long-term success." In response, the "defendants reacted swiftly, seeking to divide-and-conquer the group of eleven employees, and ensure defendants' continued control." Ultimately, the suit alleges, the plaintiffs "were met with threats, condemnation, and termination."
The lawsuit, then, may provide some answers for those wondering about the recent and abrupt departures of BamBrogan, Afshin Pishevar, and Pendergast. At the time, sources told Re/Code that the reasons for the personnel changes involved "internal tension ... among the executives." And according to BuzzFeed, BamBrogan had also requested a temporary restraining order against Afshin Pishevar in June.

In response to the lawsuit, Hyperloop One sent Gizmodo the following statement from Orin Snyder, a partner at Gibson Dunn law firm:
Today's lawsuit brought by former employees of Hyperloop One is unfortunate and delusional. These employees tried to stage a coup and failed. They knew that the company was aware of their actions, and this lawsuit is their preemptive strike. The claims are pure nonsense and will be met with a swift and potent legal response.

Frivolous lawsuits like this one have become all too common against start-ups that achieve breakthrough success. It is almost a cliche. It is also a measure of Hyperloop's success. The company continues to recruit top talent, secure significant funding from global investors and accelerate toward its technology milestones. Hyperloop is on track, its board and team are united and today's bogus lawsuit will have no impact on its goal of becoming the first company to bring the Hyperloop to the world.
We've reached out to the individual plaintiffs, as well as the individual defendants named in the suit; we'll update if we hear back.
Update 5:52 pm: Cotchett, Pitre, & McCarthy, the law firm representing the plaintiffs, sent over the following statement from attorney Justin Berger in response to Hyperloop One's comments:
The company's statement is long on rhetoric and short on facts. The company's spin is belied by the facts and the chronology of events, as laid out in great detail in the Complaint. Plaintiffs and seven other top employees quietly approached the Defendants in May with reasonable proposals to set the company back on the right track. They were met with hostility, threats of costly legal fights, and a noose. Defendants violated California law and they will be held accountable.
Update July 15th 2:50 pm: According to a report from Bloomberg, both Shervin Pishevar and Joe Lonsdale will reduce their number of voting shares to 20% each. Previously, they controlled a combined 78% of voting shares. A source indicated the move was apparently made in order to "show goodwill toward employees."
The lawsuit can be read below:

HyperLoop by Mark Richards on Scribd