Last week, the Comcast call heard 'round the world struck a major chord with nearly everyone. We've all had that maddening phone call with a sales rep who just won't quit. What you might not realize is that as we're slamming our heads against our phones, they are too. It's not they won't stop, but that they can't stop—and they hate it just as much. Here's what life is like on the other end of the line.
With paychecks at stake, when Comcast sales reps want to vent, they have to do it anonymously. And Whisper, which is essentially Post Secret in app form, is full of these anonymous, Comcast-call-center pleas for mercy.
While the above might sound extreme, it starts to make a lot more sense when you realize what these employees are up against.
G/O Media may get a commission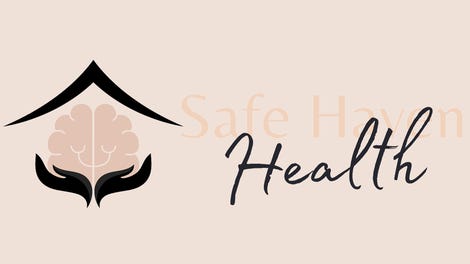 Addiction counseling
Safe Haven Health
We spoke to the retention call center employee above (who has chosen to remain anonymous) about what working conditions are really like. And this isn't a singular case; according to the employee, quite a few Comcast workers are actually on mandated medical leave for mental health issues specifically related to the stress of the job.
Apparently, much of the stress stems from training, or rather, the fact that "training" hardly exists. As the employe explained:
[The"nesting period" during training] is when we start to take our first calls in the training room before we are seated out on the call center floor. One of the supervisors or senior reps (or advocates, as they call them) was supposed to sit with me, and then she just disappeared, leaving me all by myself to take my first calls. At my previous call center job, when new reps were taking calls, a quality auditor or coach ALWAYS sat with the new rep to assist them. It feels like Comcast throws you to the sharks.

Mix a lack of properly trained employees with as little oversight as possible, our anonymous employee says, and you have the perfect recipe for infuriating phone calls:
Things only got worse when we were put on the call center floor, as there is even less help there. They do have a team of people that are dedicated to help the reps, but there are only about 4 or 5 of them, compared to the call center population, which is around 500, which is not a good ratio.


The supervisors that are on the floor were not promoted from a representative, they are hired directly as supervisors, so a lot of them don't really know the billing systems very well, and haven't really dealt much with the customers directly, making it difficult for them to help the representatives. And on top of that, things got even worse recently, as they are pushing for us to sell at least 2 lines of business (phone, tv or internet) per day. This is extremely difficult, as, being in retention, the majority of our customers are at their wits end with Comcast, the last thing they want is a sales pitch, and 90% of the time, offering more service ends in the customer becoming more irate than they already were.

In speaking with us over the phone, a Comcast spokesperson refuted some of the above numbers, saying that the average agent to supervisor ratio across all Comcast's call centers is about 12 to one and that the sales requirement of two lines per day was "absolutely not true." And while the rep we spoke with is in fact a Comcast employee, it goes without saying that the anonymous nature of Whisper makes it impossible to confirm that the other posts actually work there.
Either way, what's clear is that we're often far too quick to blame the employee for Comcast's misdeeds, and far too quick to forget that, on the other end, there is a living, breathing human. As our anonymous employee told us, "Customers can get extremely irate and disrespectful; I've even had my life threatened before."
Death threats are hard enough on their own, but on top of all that, employees tell us that they also have to worry about whether or not they'll even be getting paid enough to make ends meet. That forces them to push customers further, making them even more infuriated than they were when they first made the call. Based on our conversations with the Comcast employee, it appears to be a vicious cycle, with the only winner being Comcast's profit margin.
The expectations and the qualifications of a commission pay that they put on us are next to impossible. The way they have the commission set up almost encourages bad behavior on the reps' end. Some reps will do things like add services to customers' accounts without their permission, or flat out just not disconnect the account so that they can make commission pay.

If we don't save the company at certain, very high amount of money, we get NO commission pay, even if our percentages are phenomenal. This makes it even harder for honest reps like myself when these customers call back extremely irate (which I can understand—I'd be upset too!). They teach us in training not to do this, but thee isn't much accountability. We don't have a very large quality auditing team compared to the number of employees in the call center, so if they don't happen to randomly pull that call, the rep gets away with it.
Even with all that hanging over the a rep's head, the employee estimates that just about 10 percent of their calls actually succeed in retaining a customer. But that remaining 90 percent of lost customers isn't their fault; it's simply Comcast's policies at work. Even in the retention department, where the majority of customers calling in just want out, our insider tells us that reps are required to attempt to sell services on every. single. call.
These problems aren't just limited to retention, though. A different, anonymous tech rep shared with the Whisper team a few metrics by which Comcast evaluates them:
Tech reps can only transfer 10 percent of incoming calls.
Average call time must be under 9 minutes.
Tech reps must make sure that any appointments are for "valid" reasons before sending out a home technician.
Even as a tech rep, a successful sale must be made every 150 calls.
We've reached out to Comcast to confirm if these are official metrics or one rep's impression, and will update when we hear back. But if they are legitimate, it's worth noting that these factors appear to be largely out of the representative's control. And since, according to the tech rep, the call center rep and the home technician aren't ever in direct contact, you end up with home techs that are often totally unprepared for the problem they've been dispatched to fix. A miscommunication that, according to our sources, ultimately gets put on the phone reps' shoulders—and their paychecks.
So considering that Comcast's employees are allegedly given nearly impossible goals, which are only made more difficult by Comcast's own policies, and that not fulfilling could mean not paying rent, the now notorious "Comcast rep from hell" seems more like a tragic hero than anything else. Comcast has said it's going to address some of its policies, but so far nothing concrete has emerged from that process.
You can head on over to Whisper for more secrets from the inside. And the next time you find yourself in a Comcast phone call of Sisyphean proportions, don't take it out on the rep on the other end. That rep may be just as much a victim as you.
Update 9:27 pm: Comcast declined to comment on the above alleged metrics for evaluating tech reps, but according to a Comcast spokesperson, employee performance is measured across three categories—quality, productivity, and sales.
Art by Jim Cooke.