As if the videos weren't enough to highlight your gnarliness, Contour's newest camera, the ContourGPS adds a second round to the helmet-cam pissing match: Integrated (wait for it) GPS with a map embedded in the video.
On the hardware side, the change is pretty straightforward: engineers raised the sliding switch on the camera's top by about 2mm and put a GPS receiver below it. The upgrade retains Contour's general industrial design, but its just enough of a rev to keep it from working with the company's new waterproof case. Hope you didn't just buy that.

The software, though, is where this new addition really impresses: there's a wee Google Map snuggled up next to any video you shot with the GPS activated. It shows the route you took, your elevation, speed, and your progress in relation to what's going in the video. If you edit, the map adjusts to compensate. Even if you edit in Final Cut or iMovie, the video coding is smart enough to log your cuts and and adjust the map when you import the movie back onto Contour's website, an online community you will probably only use to get the embed code with the map thingy included.
G/O Media may get a commission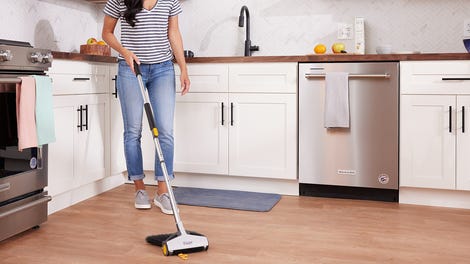 BOGO 50% Off
Flippr - BOGO 50% Off
But you'll probably use it, because that map is the ultimate bragging right. And bragging is kind of what it's all about. Contour plans on staging virtual competitions, where camera owners race the same run at different times, and compare their times on the Web. After all, the GPS will go a long way towards keeping competitors honest. And there's no reason why you couldn't compete against your friends either, wagering beers over who had the fastest top speed or who caught the most air—all factors the Contour's GPS can clock.
We didn't really get much time with the Contour GPS, but we're looking forward to putting it through its paces. The camera is available for pre-order at $350 and starts shipping this week. That includes our test model. Stay tuned for our review.