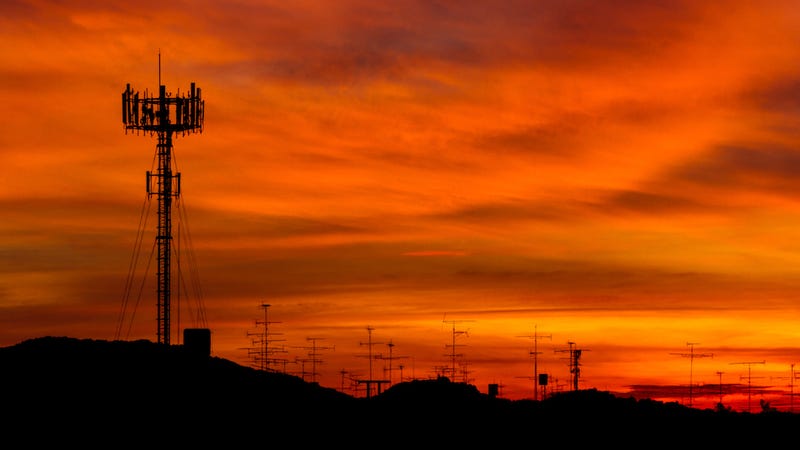 Police don't have much trouble getting access to your cell phone data. Location data, call records, text messages—it's all up for grabs, often without a warrant. In fact, last year alone, law enforcement authorities made at least 1.1 million requests to mobile carriers for your information.
That's the bad news. Eight major cell phone providers responded to letters from Sen. Ed Markey, a Massachusetts Democrat, detailing their requests. AT&T and T-Mobile alone accounted for over 600,000 requests. AT&T also said that they allow police to do "real time web browsing surveillance" in addition to the "tower dumps" they usually request—which is when a law enforcement agency gets all of the data handled by a particular cell tower at a particular time. And that 1.1 million number is lowballing the total number of total requests, because Sprint failed to report their numbers. Last year's number is on par with 2011's 1.3 million requests which included Sprint's numbers.
The good news is that lawmakers are working hard to boost privacy protection around cell phone data. Sen. Markey plans to introduce legislation in the next few weeks that would require police to get a warrant for cellphone location data to prove that the data is being used to solve a crime. The folks at the American Civil Liberties Union will be thrilled. "Have no doubt, police see our mobile devices as the go-to source for information, likely in part because of the lack of privacy protections afforded by the law," said ACLU counsel Christopher Calabrese in a press release about Markey's findings. "The idea that police can obtain such a rich treasure trove of data about any one of us without appropriate judicial oversight should send shivers down our spines."
This push to limit law enforcement's access to cell phone records comes at a time when Americans are becoming increasingly aware of and increasingly concerned with how easy it is for authorities to gain access to their private data. We just learned last week that the NSA collects billions of records a day related to cell phone location data—also without a warrant. And that's on top of the countless requests for user data that the government makes to companies like Google, Facebook and Twitter who've recently banded together for the right to report the number of those requests accurately in their transparency reports.
Ugh, so many police data requests, so little privacy. Think of it this way. This kind of surveillance has been going on for years. At least we're finally trying to do something about it. [ACLU, NYT]
Image via Shutterstock / amnachphoto