And Guillermo del Toro wants to direct. The villains of Guardians of the Galaxy may have been confirmed. The Luna Brothers' The Sword is being adapted by David Hayter. Is Grimlock in Transformers 4? Another Star Wars actor wants to return. Watch Edgar Wright talk about The World's End. Spoilers ahead!
Top image: Guardians of the Galaxy.
Slaughterhouse-Five
Guillermo del Toro has talked to screenwriter Charlie Kaufman about adapting the Kurt Vonnegut novel, as part of a standing multipicture deal he has with Universal. Del Toro told the Daily Telegraph:
Charlie [Kaufman] and I talked for about an hour-and-a-half and came up with a perfect way of doing the book. I love the idea of the Trafalmadorians [the aliens of 'Slaughterhouse-Five'] — to be 'unstuck in time,' where everything is happening at the same time. And that's what I want to do. It's just a catch-22. The studio will make it when it's my next movie, but how can I commit to it being my next movie until there's a screenplay? Charlie Kaufman is a very expensive writer!
Kaufman has gained renowned for writing the screenplays for Being John Malkovich, Adaptation, and Eternal Sunshine of the Spotless Mind. [The Playlist]
---
Frankenstein
In the same interview with the Daily Telegraph, Guillermo del Toro said he would like to direct Benedict Cumberbatch in a Frankenstein movie. Currently Cumberbatch and del Toro are working together on the upcoming film Crimson Peak, and Cumberbatch has already played both Victor Frankenstein and the monster in a stage production. [via The Playlist]
G/O Media may get a commission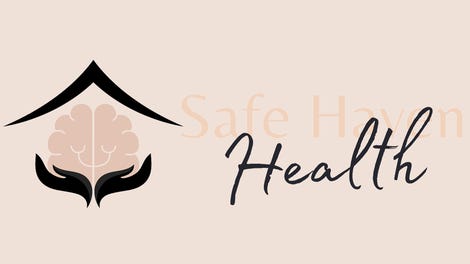 Addiction counseling
Safe Haven Health
---
Dark Universe
And the final bit of news on the Guillermo del Toro front: The director says he would be happy to work with any shared DC Universe movie continuity in his Dark Universe, a.k.a Justice League Dark, movie. Says del Toro:
The great thing about the Dark Universe is you have this possibility of basically creating a supernatural group and you can play by different rules, but I would love to see the DC Universe become as cohesive as the Marvel filmic universe. So if there's any correlation, I will honor it.
Of course it's easy for del Toro to be flexible, since he's still waiting for a screenwriter. [/Film]
---
Guardians of the Galaxy
An inside source has supposedly confirmed the roles of several actors attached to the movie. Benecio del Toro will be The Collector, Lee Pace will play the Kree warrior Ronan The Accuser, and Karen Gillian will be Nebula, the space pirate and reported grand-daughter of Thanos. Some of these rumors about characters have been floating around for a while now. Let's hope San Diego Comic-Con gives us official confirmation. [Den of Geek]
Actor Chris Pratt has been very busy getting ready for his role as Star-Lord. He posted this picture of himself on Instagram. [via /Film]
Marvel comics editor Steve Wacker hints that a Guardians of the Galaxy animated series might be in the works. Discussion of the project came up during a writing summit for Disney XD's Ultimate Spider-Man. Wacker says in the letters section of the latest issue of the Guardians comic:
"Now, look, I can't officially confirm that we spent a LOT of time talking about the Guardians of the Galaxy cartoon but wouldn't that HYPOTHETICALLY… be amazing?"

"Seriously though, don't ask me about it because it totally didn't happen."
---
Star Wars episode VII
The recent casting call and the Star Wars Expanded Universe have combined to create wild plot speculation. WhatCulture is hypothesizing that the teenage girl is Jaina Solo, the Jedi daughter of Han and Leia. They are also hypothesizing that the two males being cast are possibly Jag Fel and Zekk, two parts of a love triangle surrounding Jaina. This is just total guesswork and probably wishful thinking at this point.
Meanwhile, Samuel L. Jackson is still telling anyone who will listen that he wants to come backto the franchise. Recently on BBC One's "The Graham Norton Show" Jackson said, "I want to be in 'Star Wars' now too, in J.J.'s 'Star Wars.' I mean, come on. Jedi fall from incredible heights and a lot of them have lived with one hand. I think I could handle it." [via Fashion&Style]
---
Cinderella
Stellan Skarsgard is in talks to join Kenneth Branagh and Disney's live action adaptation of Cinderella as the king's adviser, the Grand Duke.
---
Transformers 4
The dinobot Grimlock has been rumored to be in the upcoming Transformers 4 movie. Voice actor Gregg Berger, who has voiced Grimlock since the 80's cartoon, has fueled the rumor. When asked at a panel at Florida Supercon if he would voice Grimlock if Michael Bay or Universal asked him his answer was, "I will bring justice to the character, you'll see." It might just all be speculation but the "will" in the statement is fanning the rumor. [TFW2005]
Michael Bay is building a Chinese-style set in downtown Detroit. More pictures at the link. [M Live]
---
The Sword
David Hayter, screenwriter of Watchmen, has been tapped to adapt the Luna Brothers' graphic novel The Sword. Movie production is slated to begin in early 2014. The comic tells the tale of Dara Brighton, a paraplegic girl, whose family is murdered in cold blood by a trio with god like powers. Dara finds her father's ancient sword, and it grants her not only the ability to walk but also superpowers. With the sword, she begins to track down her family's murderers. [The Wrap]
---
The World's End
Here is a new featurette about Edgar Wright and his directing process:
---
Pacific Rim
The Pacific Rim hype machine is in the final stages. Here are three more TV spots and another trailer:
---
Being Human (UK)
BBC America has released a trailer for the fifth and final season of the original UK version of Being Human. The show, which has already ended in the UK, begins airing the final season in the US on Sunday. [TV Equals]
---
Beauty and the Beast
Actor Ted Whittal tweeted that he is officially joining the cast next season. When a fan asked for a clue about his character Whittall responded, "Think back to the end of the last episode…" [Spoiler TV]
---
The Tomorrow People
The second episode will be called "In Too Deep." [Spoiler TV]
---
Haven
Syfy has announced the fourth season premier will be Friday September 13th. The episode will pick up six months after the season finale. [TV Line]
---
Warehouse 13
Executive Producer Jack Kenny in a recent conference call with the press talked about where Anthony Head's character Paracelsus is going in the fifth season:
No. No, not at all, he was a renegade. And take somebody like that, and then what we've done with him going into Season 5 as well, is give him a purity of purpose. And whenever anybody has a purity of purpose it can twist their thinking.

And so I mean, you know, from anyone from Einstein to Hitler, purity of purpose can make you - can create weirdness and create danger and create madness, or create genius. There's any number of things it can create. Sometimes a mixture of all of the above.

And so that's what we wanted to do with Paracelsus, was take this guy who was fully just believed so completely in science, scientific research, experimentation, and take it to the Nth degree. And then we put him in a world where he can actually do it; where he can actually create incredible things. And that's what, you know, that's how we wanted to do it.
---
Falling Skies
Here is a promo for next week's episode, "The Pickett Line."
---
True Blood
And here's a promo for next week's episode, "F*ck the Pain Away."