If a catastrophic event cut off the food supply to New York, odds are you'd have to do without you triple vegan chia slaw and assorted trend vegetables. But would you go hungry?
That was the question that Smithsonian posed yesterday, after an awesome, seven-month time lapse of a rooftop farm in Brooklyn appeared online. The farm, which is run by Brooklyn Grange, was built, seeded, and harvested on the roof of a warehouse at the Brooklyn Navy Yard:
The farm claims the title of the world's largest—it's sold 40,000 pounds of produce so far—but how does it compare to the demand of NYC? Smithsonian takes a look at the numbers:
This sounds like a lot. According to a 2010 report to the Mayor's office, though, New York City runs through around 28.6 million tons of food per year, meaning that for all Brooklyn Grange is doing, it's still only producing 0.00007% of New York's food.
G/O Media may get a commission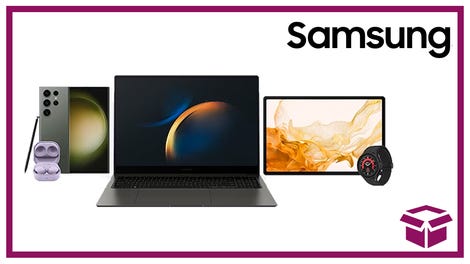 24 hour deals
Discover Samsung - Daily Deal
In other words, we're going to need a hell of a lot more of these in order to even make a dent in our overall consumption.
Right now, most of our food arrives in the city at one of a handful of distribution points—such as Hunts Point market, the largest wholesale produce market on earth. Hunts Point is notoriously difficult to gain access to—Gizmodo been turned down before, and other reporters have been arrested for attempting to visit the market.
The empty space now filled by the Fulton Fish Market at Hunts Point. AP Photo/Julie Jacobson.
Why? Because, according to officials, it's dangerous to allow visitors to such an important node in NYC's food supply chain. To do so would be opening it up to all kinds of security threats, including terrorism.
But there may be other, more nuanced reasons too: According to OnEarth, only four percent of the food that arrives at Hunts Point is grown within the state. Only 12 percent comes from Jersey. As local farmers fight for access to the city's food infrastructure, national companies may not want to make room.
A dry-aging room at Hunts Point cooperative market, shot by Adam Kuban.
It's the spate of recent storms—like Hurricane Sandy—that have gotten people thinking more about how food arrives in New York. Sandy closed roads traversed by delivery trucks, shut off electricity in industrial fridges, and made it nearly impossible for farmers to get their produce past the boundaries of the city. It exposed the hard truth: That, thanks to the complex mechanisms of just-in-time distribution systems and our insatiable demand for produce grown in the far reaches of the country (and world), New York only ever has about two to three days of food on hand at any given time.
It's no secret that most of the food we eat comes to us from a complex infrastructural paths—a meandering path over continents and oceans, aboard ships, trucks, and planes. But the multitude of intense storms—both of the hurricane and snow variety—arriving in New York are beginning to expose a reality: That the systems we depend on to live in our cities are as fragile as we are. [OnEarth; Smithsonian]