Cowboy Ninja Viking, the long-awaited Chris Pratt comic book film about a covert agent with multiple personality disorder, has brought on Game of Thrones director Michelle MacLaren to helm the project. We're glad to see a genuinely talented director chosen for a movie that's had a lot of trouble getting off the ground.

MacLaren, who has an extensive TV resume—she's worked on Westworld and The Walking Dead, to name a few—replaces World War Z director Marc Foster, who left the project back in 2015. Some names were tossed around in between, like John Wick's directors David Leitch and Chad Stahelski. While MacLaren's attached to another film at the moment (The Nightingale), The Hollywood Reporter notes that Cowboy Ninja Viking will likely wind up being her feature film debut. As such, it's also her first comic book movie, though she came close before. You may recall she was previously set to direct Wonder Woman before Patty Jenkins came aboard, but left the project due to creative differences.
Based on Image's comic book, by writer A.J. Lieberman and artist Riley Rossmo, Cowboy Ninja Viking centers on a counter-intelligence unit made up of patients with Multiple Personality Disorder. With the help of a psychotherapist, who uses psychiatric treatment, drugs, and past life regression therapy, they're turned into agents known as Triplets—meaning they each have three different personalities inside their minds. Chris Pratt plays Duncan, a Triplet with the personalities and skills of a Cowboy, Ninja, and Viking. Other personality combos include Mohawk Indian-Playboy-Spartan, Amish-Demo Expert-Army Captain, and Sniper-Archer-Clothing Designer. After Duncan's fellow Triplets leave the fold and become assassins, he's tasked with hunting them down.
Cowboy Ninja Viking is a weird-enough concept, one that Disney was developing until it was deemed "too edgy," and I was worried it would end up a subpar Split knockoff that doesn't strive to portray multiple personality disorder (the more commonly accepted term is dissociative identity disorder, but the comic uses the other) fairly. But there are some signs it could be interesting. A 2014 report from Collider claims that all of Duncan's personalities would be played by different actors, which sounds promising; I think any attempt to turn Pratt into a ninja would fall into Parks and Recreation Johnny Karate territory.
However, it's hard to ignore that the film has been in and out of development hell over the course of eight years running. Disney bought the rights back in 2010, only to later drop it, as noted above, and Universal picked it up a few years later. Since then, it's bounced between directors and writers, but it's apparently set to come out June 28, 2019.
G/O Media may get a commission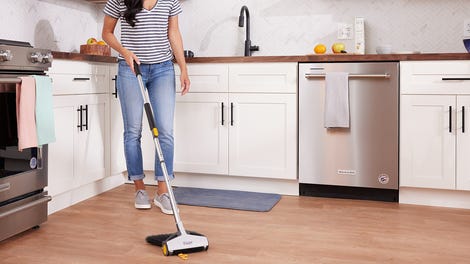 BOGO 50% Off
Flippr - BOGO 50% Off