Cyanogen, the company behind the popular open source operating system and the OS of choice for last year's OnePlus One, wants to be even more independent from the Google-based software that lies at its foundation. According to Cyanogen's CEO, Kirt McMaster "We're attempting to take Android away from Google."
Bold move, Kirt. Bold move.
McMaster made this brave declaration during The Information's "Next Phase of Android" event in San Francisco. Essentially, McMaster wants to live in a world where Android is a completely open platform, all the way down to its core, so that more developers can create highly integrated services and platforms on the OS. As Android Authority points out, Google Now would be one such example of an application that no third-party developer could even dream of creating on the Android platform.
McMaster and Cyanogen wants to solve that, by building a Android-based platform that anyone can develop on no matter however deeply they want go. Of course, this means losing Google services, like Gmail and Google Maps, which often prove tough to replicate, but Cyanogen also took the opportunity to announce plans to build its own app store within the next 18 months.
The idea behind Cyanogen's revolt against its software overlord is a well-documented one. Back in August, McMaster spoke about "Google's tyranny" with Android in a comment to Re/Code, after putting out fires concerning OnePlus' misfired "Ladies First" promotion. But the unfortunate mishandling of hardware partnerships didn't stop there. Cyanogen made an exclusive deal with Indian smartphone maker Micromax, which in turn outlawed the OnePlus One in the country for a short time in December. OnePlus is now building its own custom ROM to avoid future issues.
G/O Media may get a commission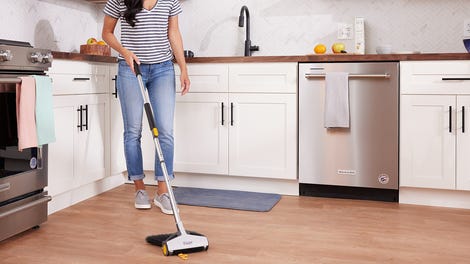 BOGO 50% Off
Flippr - BOGO 50% Off
So yeah, talks of complete openness with no restrictions seem a little skeptical considering the company's sluggish batting average, but the idea is intriguing one. In the short run, Cyanogen will continue to dance to Google's tune, but as McMaster says "Today, Cyanogen has some dependence on Google. Tomorrow, it will not. We will not be based on some derivative of Google in three to five years." [The Information via Android Authority]