Sometimes you just can't wait to get home to light up. Maybe you don't have to wait: The idea behind the Da Vinci is that you toss it in yourr bag and medicate on the road—no need to worry about lighters or replacement batteries.
What Is It?
A travel vaporizer. Wait, no it's an essential oil boiler. Or is it more of an aromatics diffuser? Oh hell, it's all three.
Who's It For?
On-the-go weed-heads, stoners with an appreciation for the scents of lemon, sage, and/or lavender.
Design
Like an early '90s cell phone. Seriously, this thing is a brick and a half. Even the mini-whip bears more than a passing resemblance to the StarTAC's extendable antenna.
Using It
Easy once you know what you're doing: Access the vape chamber via a flip-top mechanism that also holds the whip. Activate the master switch, then flip on the secondary to activate the heating element itself.
G/O Media may get a commission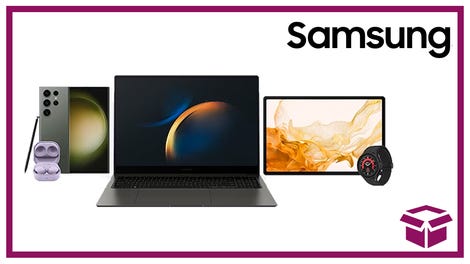 24 hour deals
Discover Samsung - Daily Deal
The Best Part
This is actually a triple action vaporizer. Not only does it accept shake and other vegetated material, it also can be used to vaporize essential (read: hash) oils with an included oil adapter—essentially a hollow aluminum bullet. What's more, if you remove the whip, the unit can also be employed as an aromatic diffuser (the included Lemon Balm Lavender test tincture smelled wonderful and effectively hid the scent of the previous bowl).
Tragic Flaw
Unfortunately inconsistent temperatures: The mercury consistently climbed 10 degrees over what I set it to, which could risk annihilating your mellow if you're toking in the upper ranges of THC's effective range (355 to 385). You can, however, bring the temp down with a big inhalation.
This Is Weird...
The taste of the herb is masked by the taste of sucking hot air through a straw. Because, y'know, that's what you're doing.
Test Notes
Relies on a rechargeable Li-Ion power source rather than batteries or butane. A big plus.
Except: the battery life is shit (3 hours max per charge)
Heats fast, usually in about a minute
You may need to sacrifice a bowl after using this as an aromatic vaporizer to clear the system.
I never want to inadvertently inhale lavender vapor again.
Give the essential oil chambers a second to cool before removing them; they get hand-searingly hot.
Should You Buy It?
Even if you focus on how blunted this thing will get you, there's still the issue of the clunky design and ballpark temperatures. In other words: meh. It's good, it's handy, but there are plenty of other better—and more affordable—toking tools out there.
• Dimensions: 4 x 2.3 x 1 inch
• Weight: 1 pound
• Power:3 Li-Ion
• Operational Temp: 0 - 430 F
• Price: $190