Whip up a quick Star Wars Halloween costume for yourself, your younglings and even your mutt with crafty tips from fans across the galaxy. May the Force be with your glue gun!
It's almost Halloween, but you still need an idea for a DIY costume that will be the envy of all fanboys and girls across the galaxy? Lucky for you, Star Wars fans are a crafty bunch and they have plenty of tips for everyone from the most-advanced to the laziest costumer.
For those of you wanting to create a more authentic look to your Boba Fett costume, here's a handy video tutorial on how to weather his cape using a pizza cutter, cardboard and spray paint!
For the younglings in your life, here's a super-easy craft tutorial on how to make an adorkable DIY Kids' Yoda costume by Craft magazine's Susan Beal:
I used an Empire Strikes Back Yoda action figure for inspiration, and carried him around the fabric store to loosely match fabric colors to him and his outfit. The central piece, a simple brown robe, is altered from an adult T-shirt, and the other elements (a hat, snake, belt, and walking stick) are all quick sewing projects using basic templates.
G/O Media may get a commission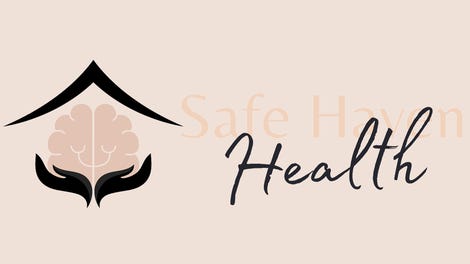 Addiction counseling
Safe Haven Health
If your Padmé Amidala costume is ready to go but you're not sure how to make your face look less like you've been wrestling with Acklays and more like you're ready to make out with a Skywalker, then this is exactly what was used on Natalie Portman in the films!
Check out these Padmé Make-up Pointers from Revenge of the Sith Make-up Supervisor Nikki Gooley:
Make-up by Nikki Gooley
Foundation: Make-Up Forever Face and Body foundation was applied in shade # 03. Concealer: Gooley used Shu Uemura Mark Concealer with Yves St Laurent Touche Eclat Concealer in # 03 under the eyes.
Powder: Gooley applied Visiora 003 Powder.
Eye shadow: Stila powder shadow in Barefoot Contessa # 33 was applied all over the lids. Then it was worked it up into the socket and blended out with Stila in Moonlight # 38. On the top lids, the lashline was lined with Stila shadow in Java # 8. Gooley then dabbed her browbones with Calvin Klein Eye Gloss.
Brows: Brows were filled in with Stila Convertable Eye Color Liner in Teak.
Mascara: Gooley used a classic favorite, Maybelline Great Lash in Black.
Cheeks: Stila Convertable Cheek Color, a cream blush in Peony, was dabbed on the apples of the cheeks and blended up onto the cheek bone.
Lips: Stila Lipstick in Jo was applied, then blotted. Gooley then used Elizabeth Arden 8-Hour Cream over the top of the lips. Gooley says that although it's usually used as a skin cream, she loves using it on lips because it gives them a nice, natural sheen.
Don't forget to give your dog a chance to show off his Sith or Jedi pride too! Craft magazine Senior Editor Natalie Zee Drieu made these cute Ewok, Darth Vader and Princess Leia dog costumes from felt, cotton fabric, yarn, and ribbon!
The trick about making quick Halloween costumes and especially ones for dogs is that you don't have to be perfect. Time is of essence here and we are all busy crafters. Since most of the costumes will only need to be worn for a few hours at most, cutting corners is definitely okay in my book. If you don't know how to sew or need to get it done in a snap — fabric glue, hemming tape, and sticker Velcro works wonders! Also, I used existing doggie jackets as pattern templates. Using these help me fit the dogs better and I didn't have to worry about doing too many fittings or wasting time creating patterns from scratch.
For the truly last-minute Star Wars costume, you can always print out and wear these vintage and prequel masks right now! Or do a mash-up and be a Sith Luchador!
While you're in the Halloween crafting spirit, here are some handy templates from Starwars.com to print out to make your own Spooky Sith-O-Lanterns! Or try your hand at sculpting a Halloween Yoda Pumpkin.
Get more inspiration for your own Star Wars costume by checking out the Rebelscum Halloween Costume Contest Gallery!
Once you're finished with your costume, be sure to post them to the io9 Scifi Halloween Costume Show!
Bonnie Burton is a Senior Editor for Starwars.com. She is also the author of the books "Draw Star Wars: The Clone Wars" and "You Can Draw: Star Wars." You can find her 24/7 on Twitter & on Grrl.com.